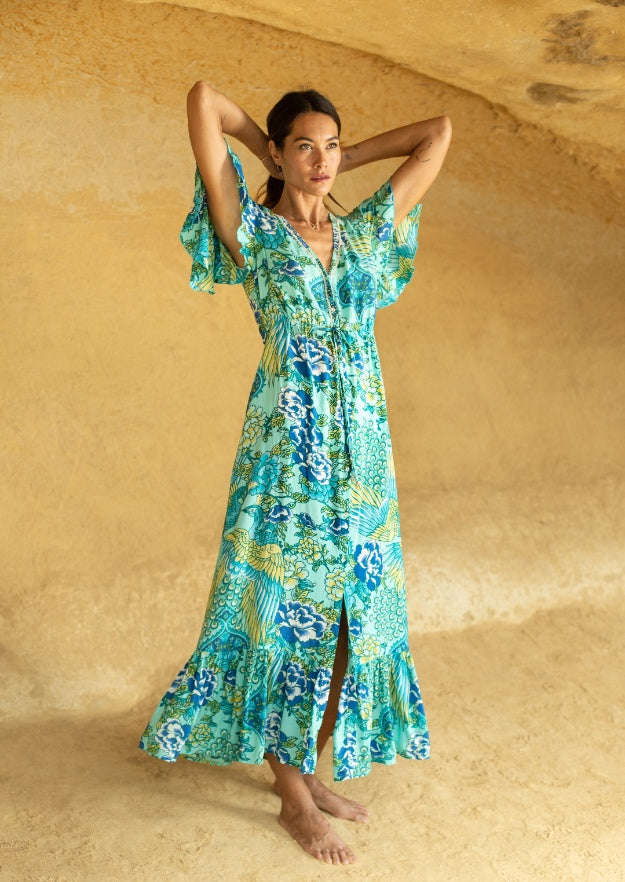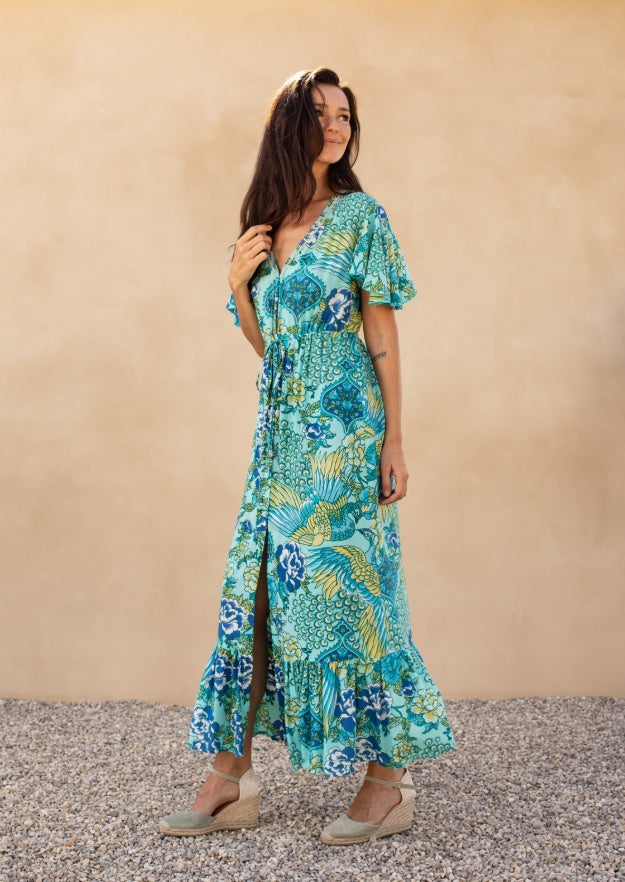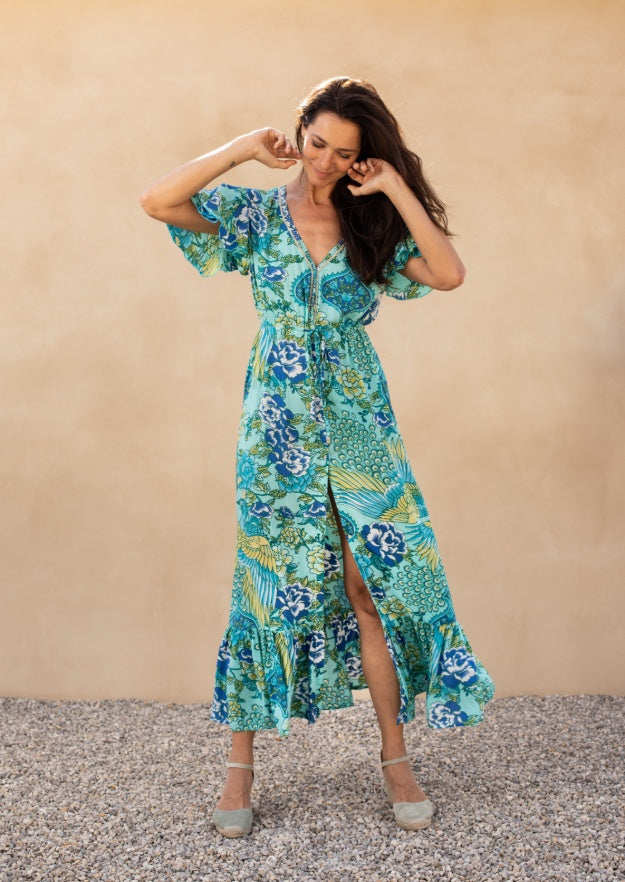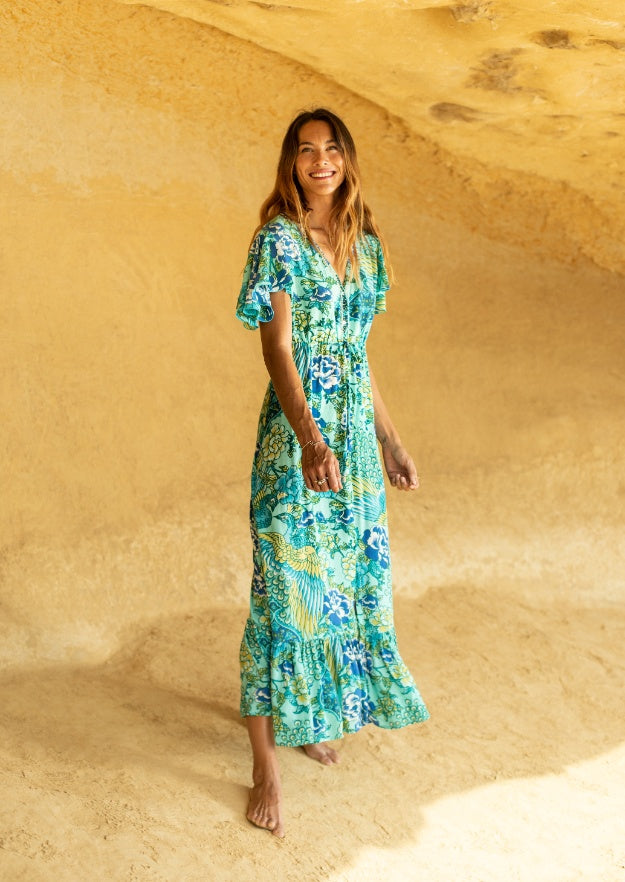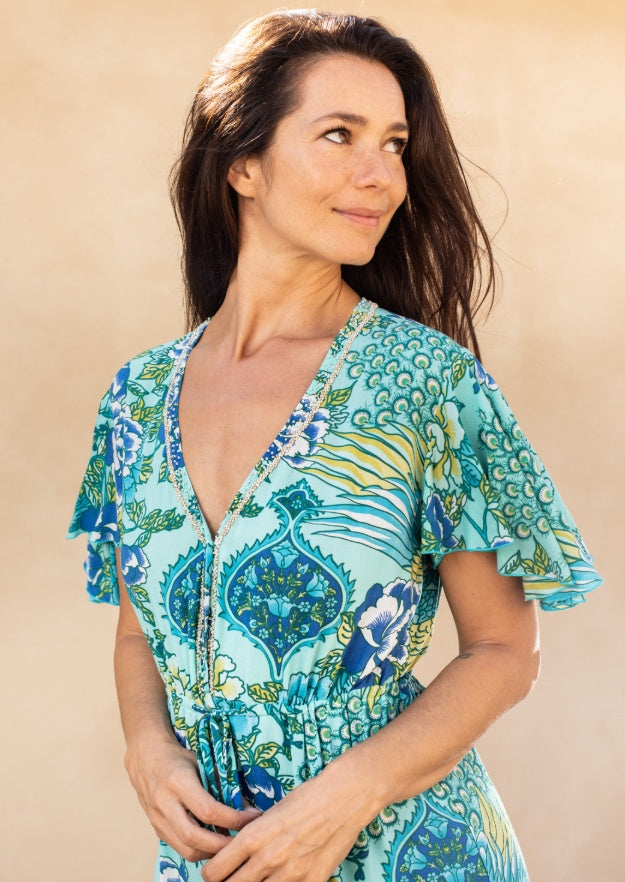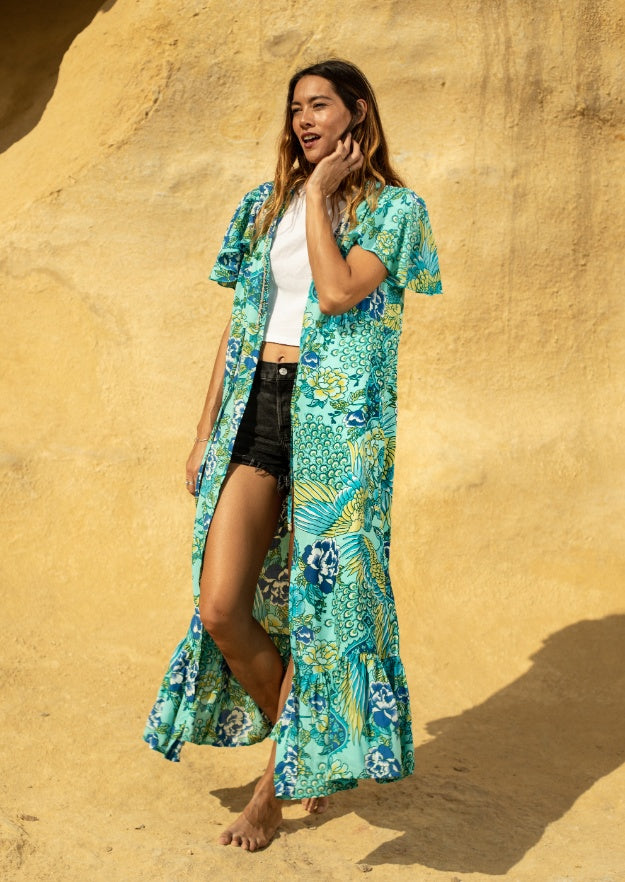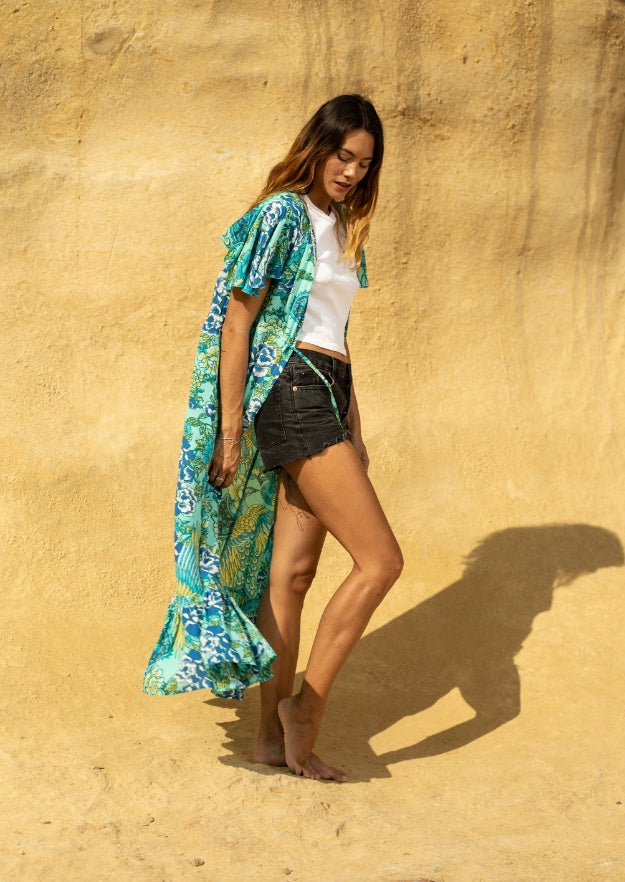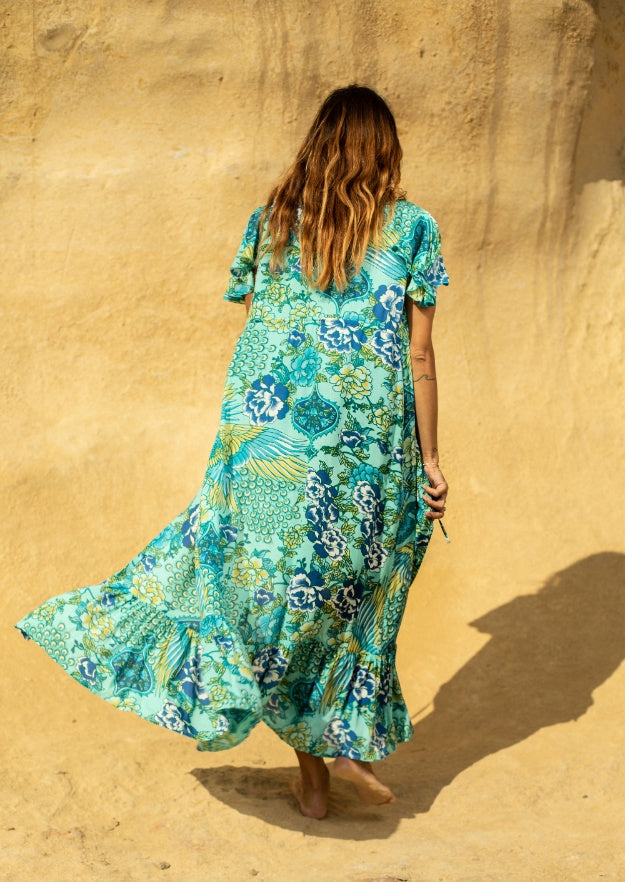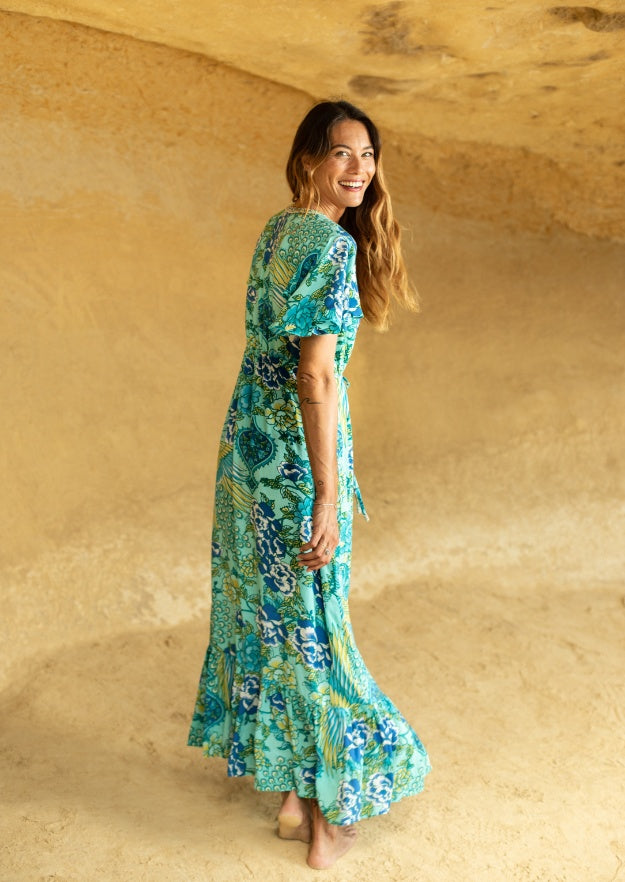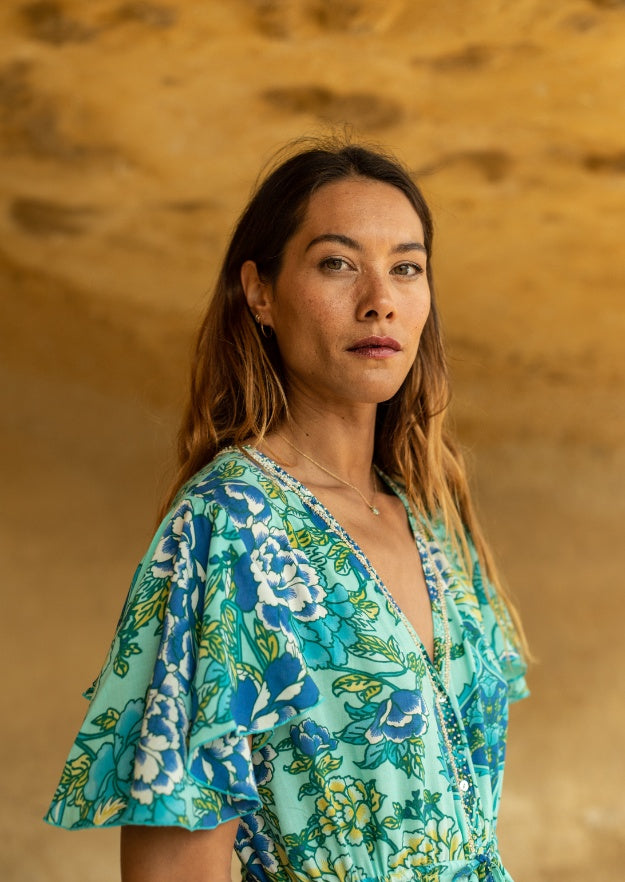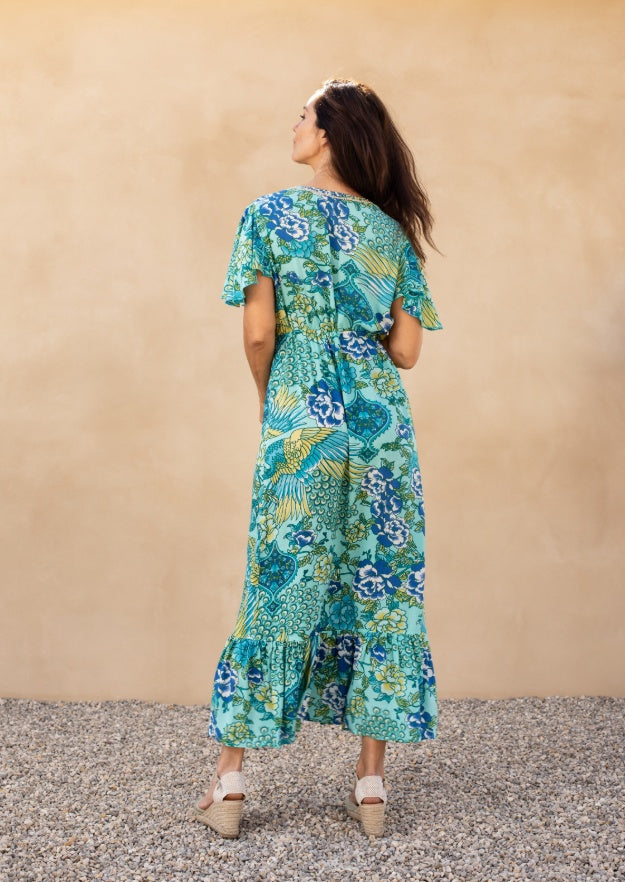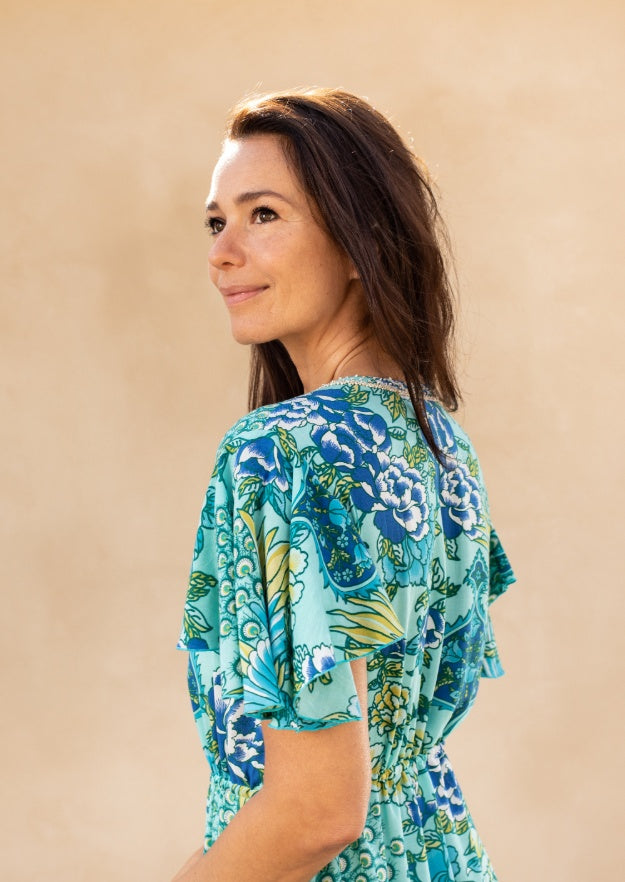 Edie Duster Dress // Illetas Print - Blue
220A2_PBL_S
See more of Hippy Chick
Tax included.
Edie Duster Dress is a stunner. Full length buttons down front means this piece can be styled open as a duster paired back with a singlet and your favourite pair of shorts. Wear this belted to cinch in the waist and create shape or leave full and flowy for a dreamy evening dinner date under the stars.

• Made from super soft 100% Rayon Voile.
• Hand embellished with eco-friendly bamboo beads.
• Delicate shell buttons along the front make this dress a perfect two in one.
• Drawstring waist to tie up as you desire.

Available in shades of Green in our bespoke Es Canar Tie Dye or our Illetas Print in Blue.


Products are shipped within 48h.
Worldwide FREE shipping on orders over €200.

Standard delivery or express delivery is available. See our full shipping policy and prices.
Returns are accepted within 30 days starting when the goods arrive to your home (subject to terms). See our returns policy.