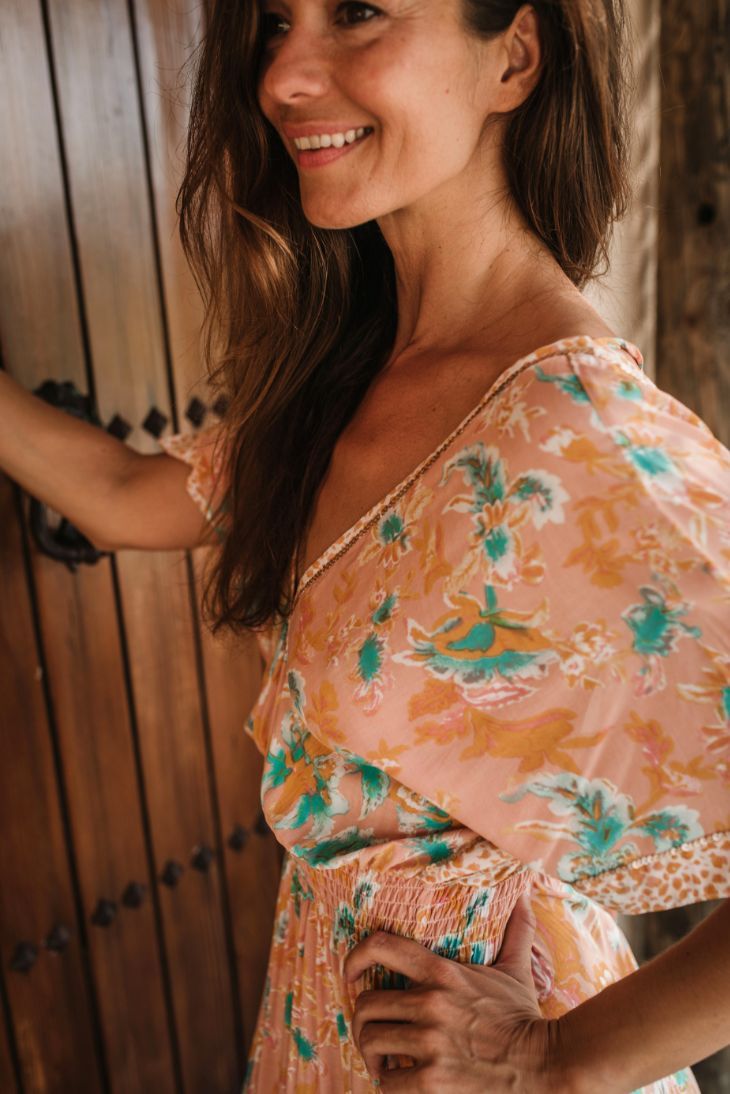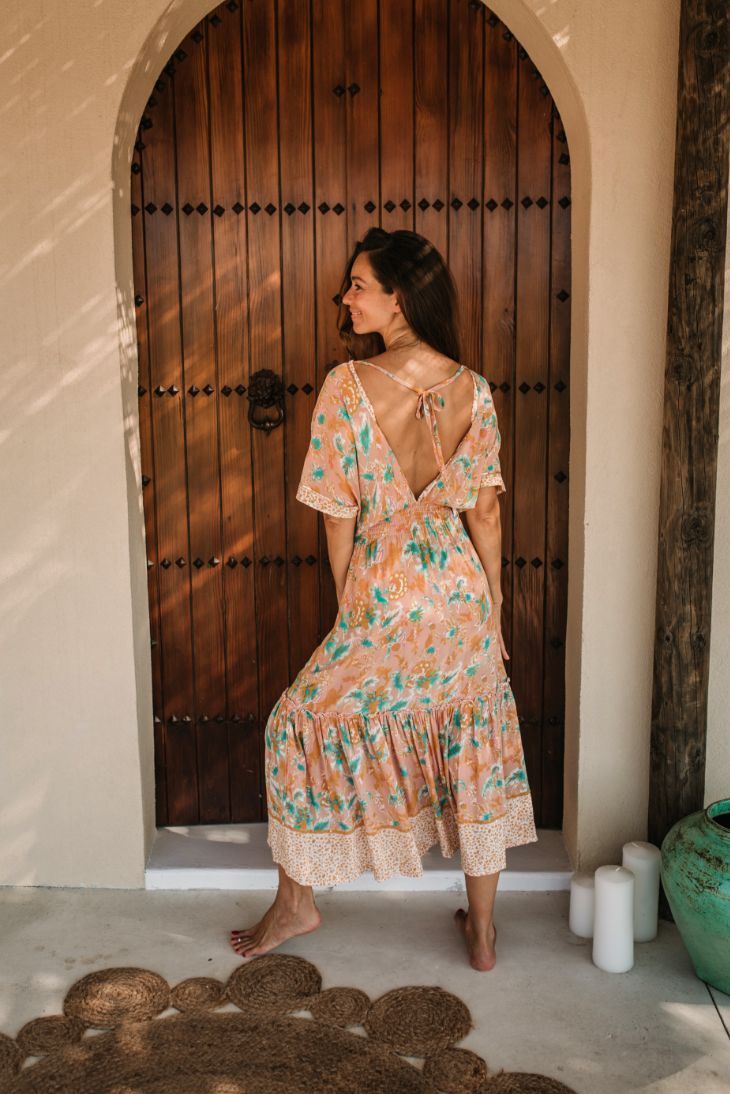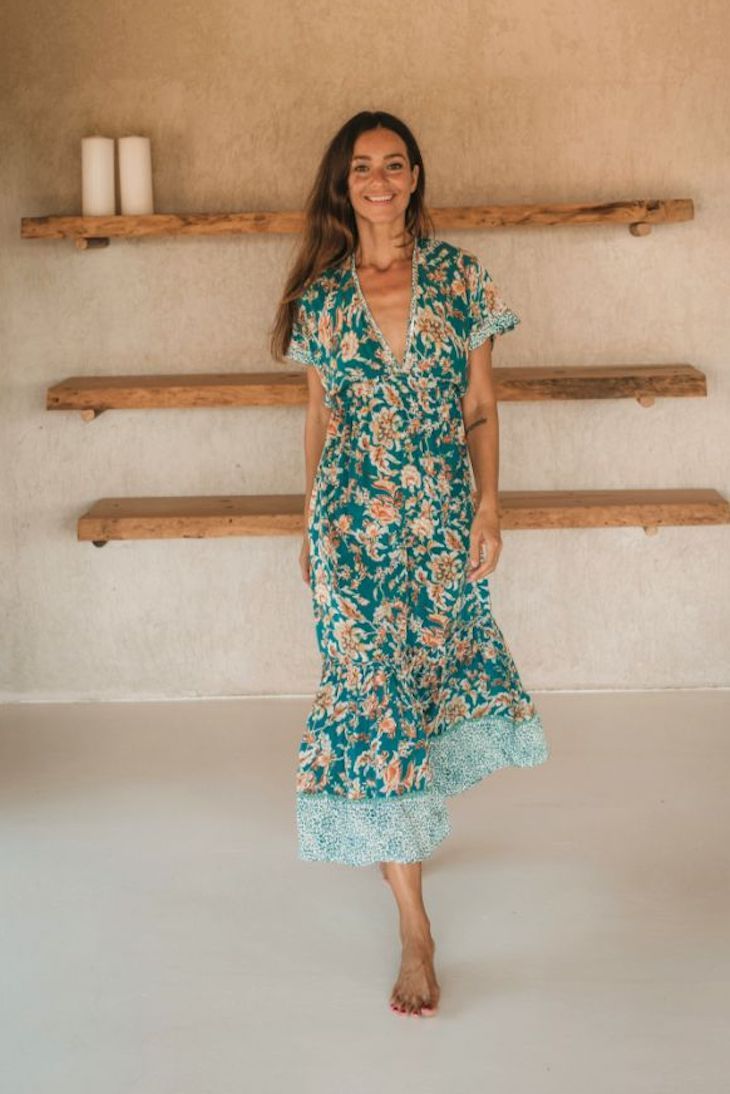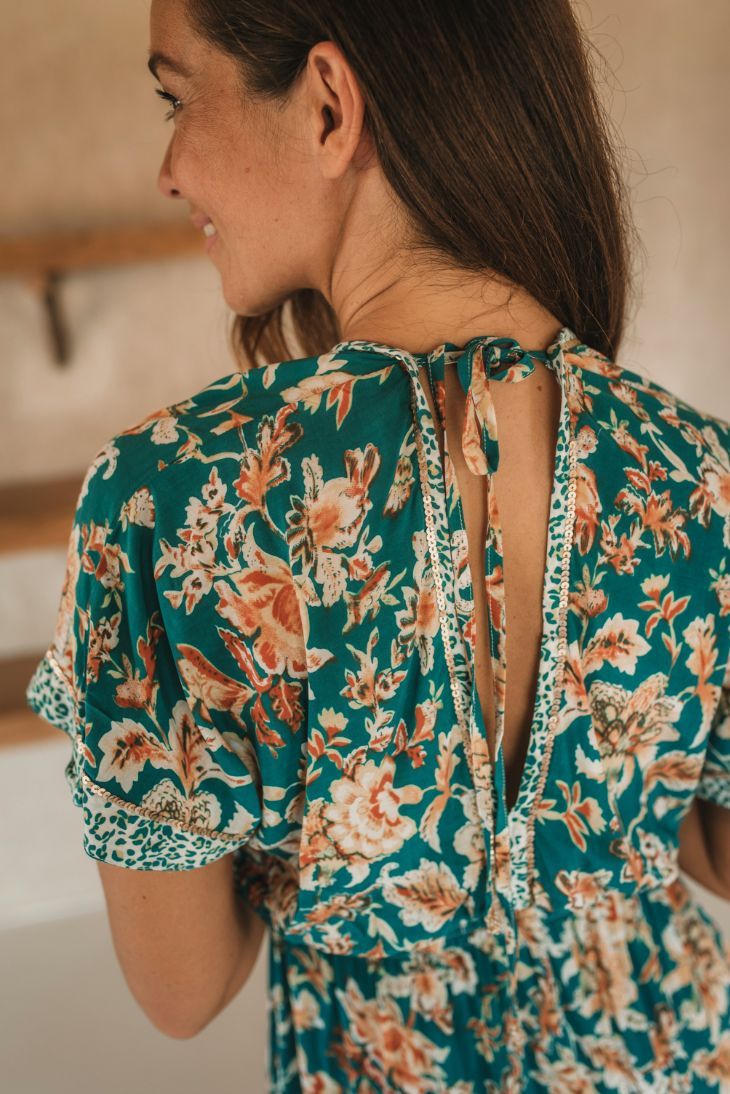 Aurola Midi Dress // Terracotta Flower
419A1_PB_S
See more of Hippy Chick ibiza
Tax included.
Our Aurola Midi Dress is the classic summer dress selection. The plunge v-neckline back, delicate drawstring detail, and the intricate hand-embellished beading; give this piece a significant high-class edge. Feel amazing in this ultra-soft Rayon, with a choice of three gorgeous Terracotta Flower prints in Blue, White, or Apricot.
Products are shipped within 48h.
Worldwide FREE shipping on orders over €200.

Standard delivery or express delivery is available. See our full shipping policy and prices.
Returns are accepted within 30 days starting when the goods arrive to your home (subject to terms). See our returns policy.