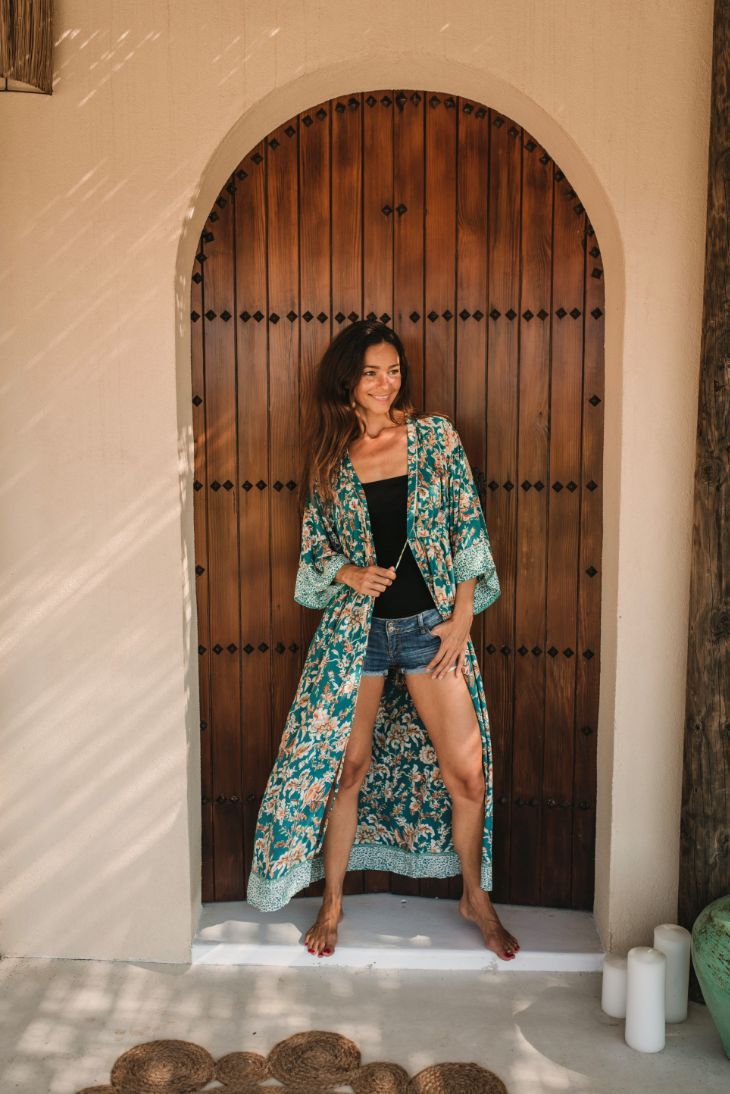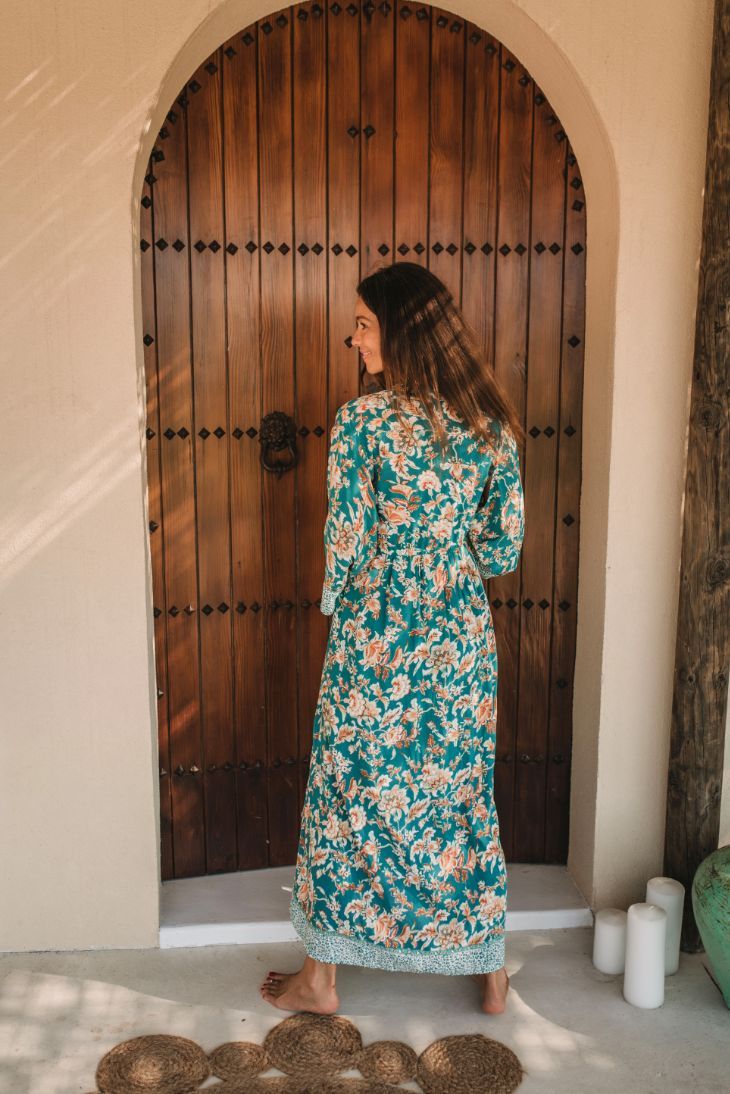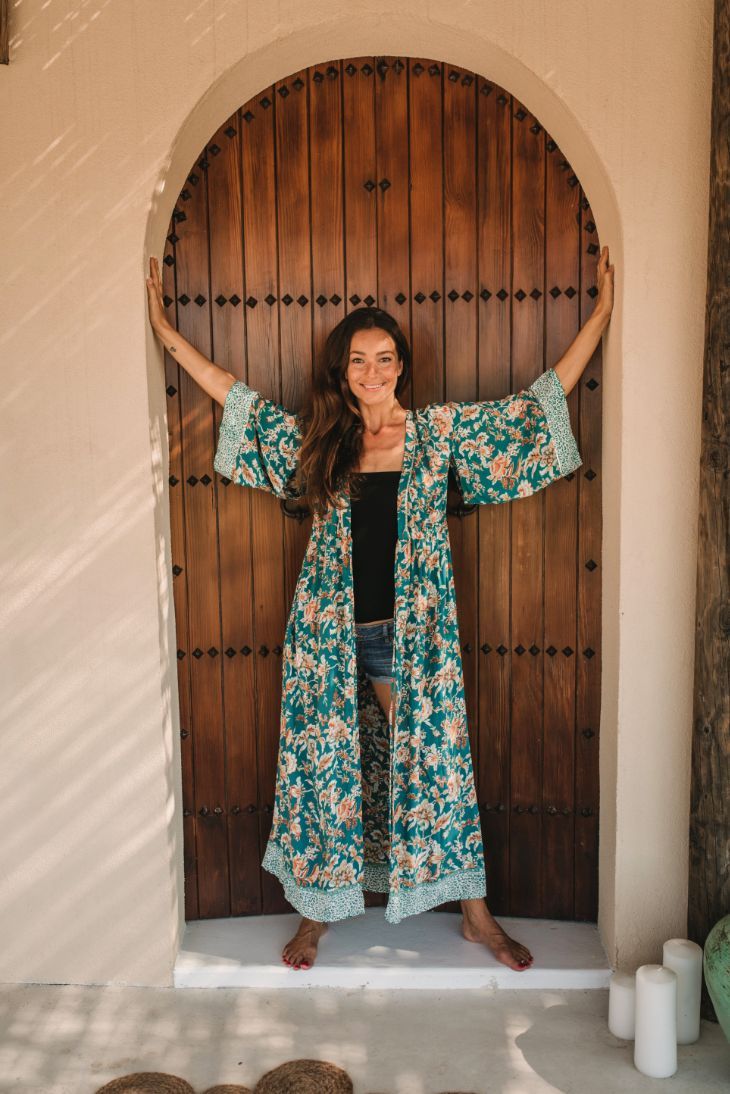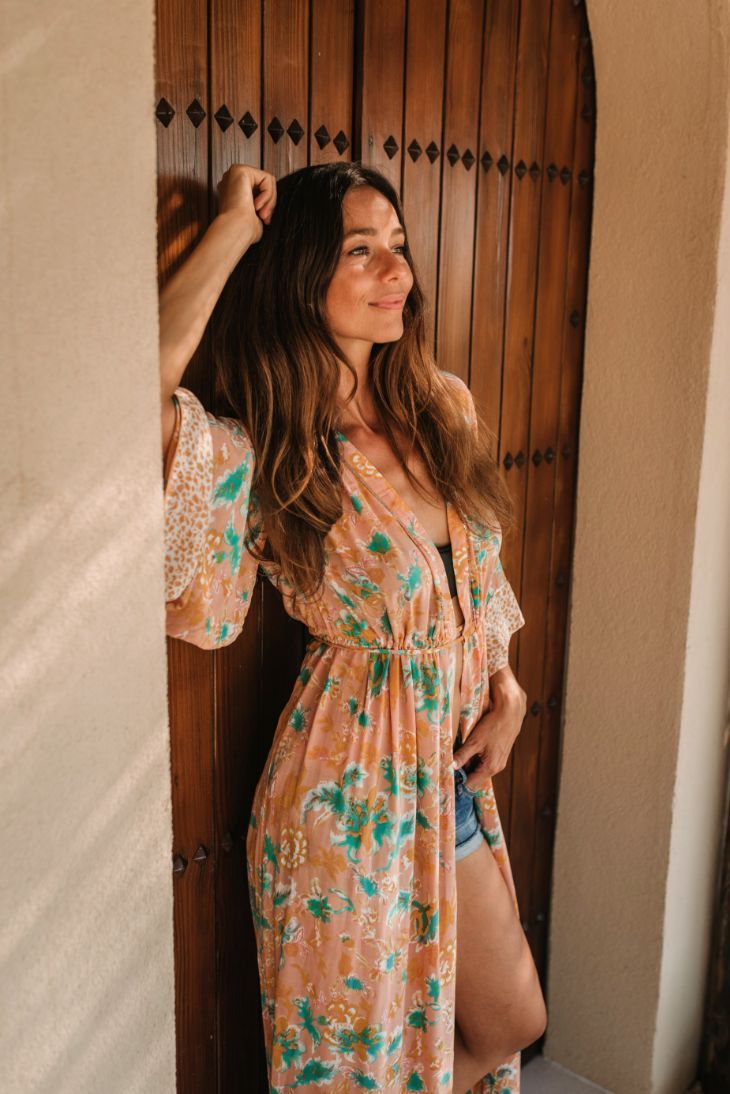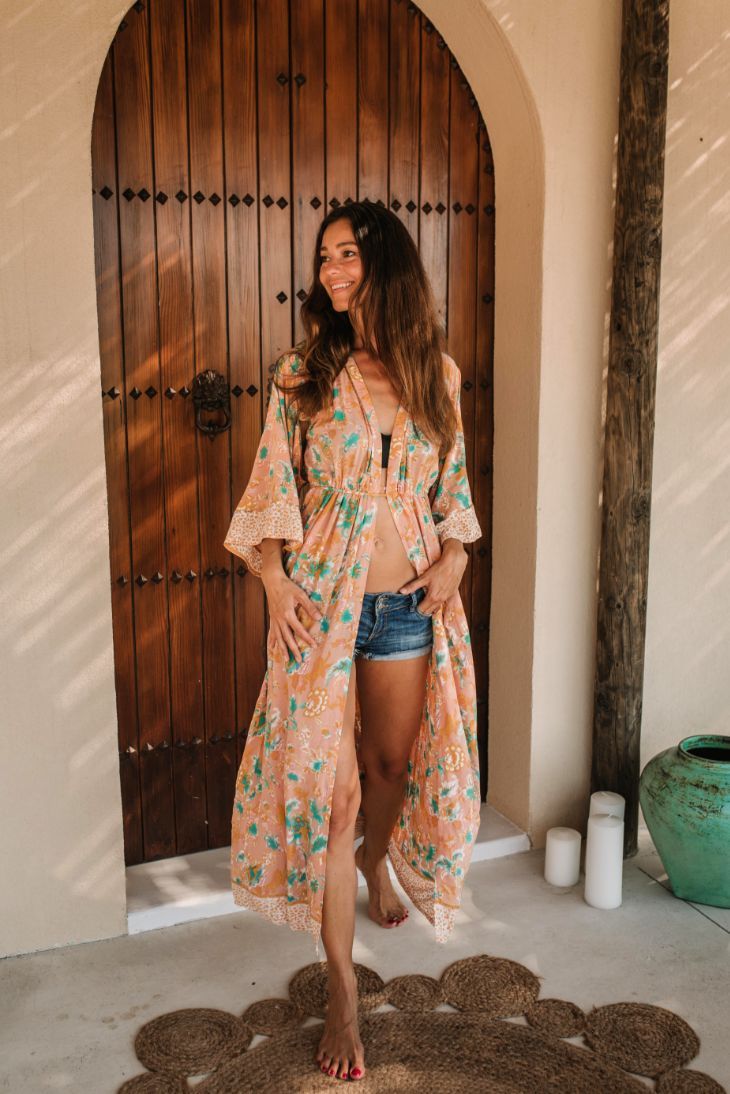 Chimoah Duster Dress // Terracotta Flower
412A1_PN_S
See more of Hippy Chick Ibiza
Tax included.
The Chimoah Wrap-Around Long Dress is crafted from an ultra-soft rayon, with statement kimono-style sleeves and beautiful hand-embellished detailed edging. For a fresh and flawless maxi dress look, tie at the front or wear open and this dress becomes a duster, accommodating a multitude of bohemian and classic chic looks. Choose from two stunning tones of Blue or Apricot.
Products are shipped within 48h.
Worldwide FREE shipping on orders over €200.

Standard delivery or express delivery is available. See our full shipping policy and prices.
Returns are accepted within 30 days starting when the goods arrive to your home (subject to terms). See our returns policy.