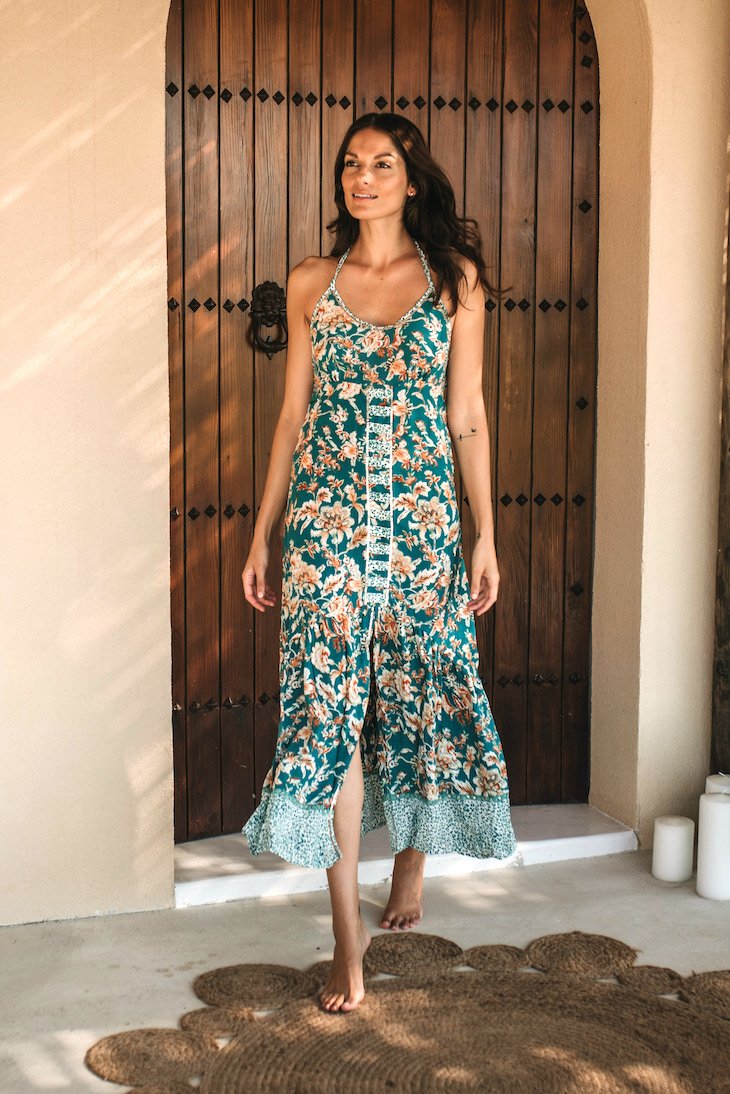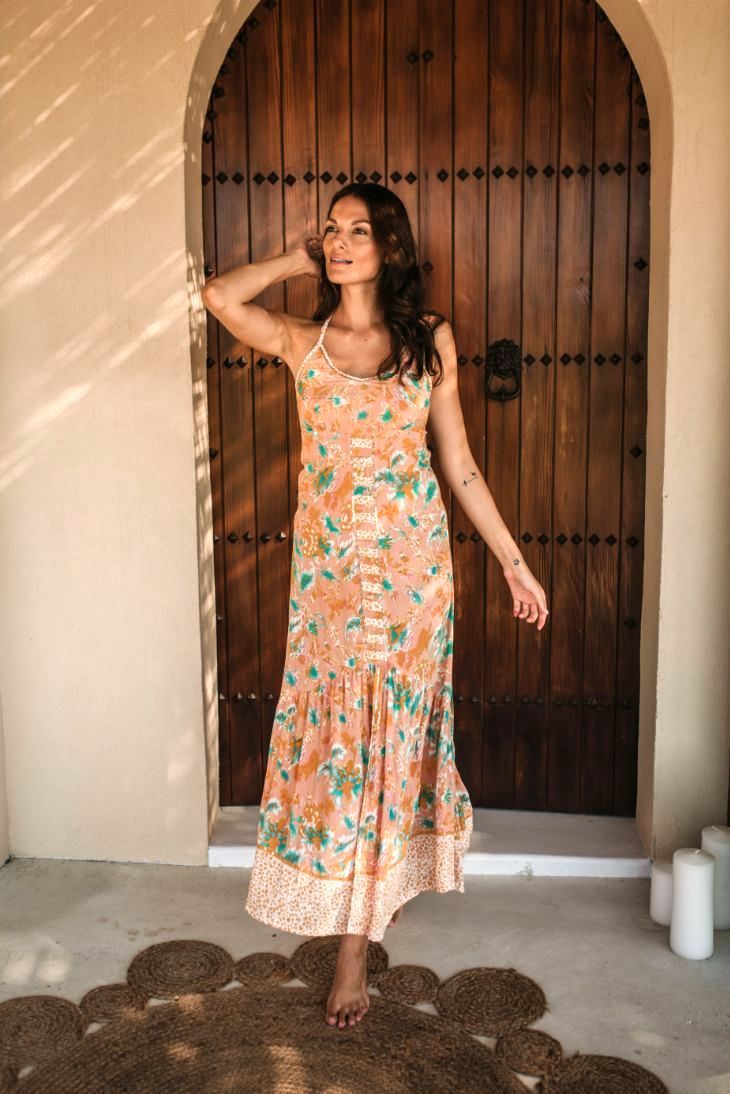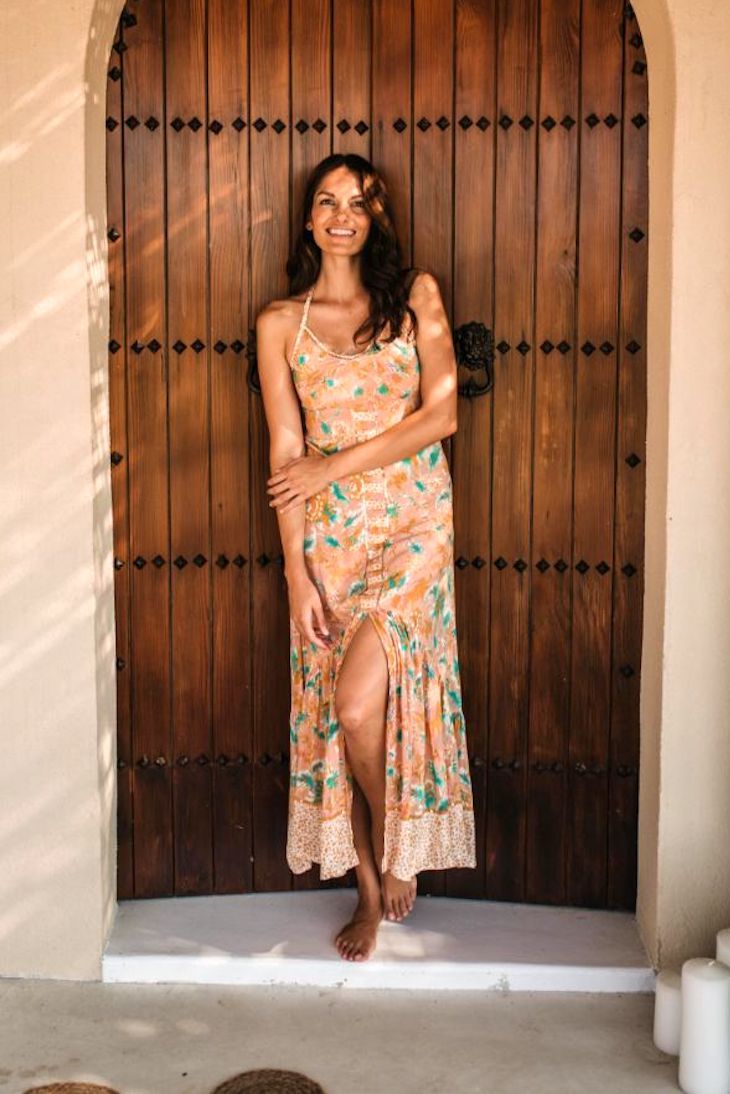 Harmony Long Dress // Terracotta Flower
413A1_PB_S
See more of Hippy Chick Ibiza
Tax included.
Look simply gorgeous in this bohemian summer dress. Made from lightweight rayon that cascades beautifully over the feminine figure.Carefully crafted with hand-embellished beading, the Harmony Long Dress ties around the neck and the back, to accommodate that perfect fit. Choose from three lovely shades of Blue, Apricot, or White.
Products are shipped within 48h.
Worldwide FREE shipping on orders over €200.

Standard delivery or express delivery is available. See our full shipping policy and prices.
Returns are accepted within 30 days starting when the goods arrive to your home (subject to terms). See our returns policy.