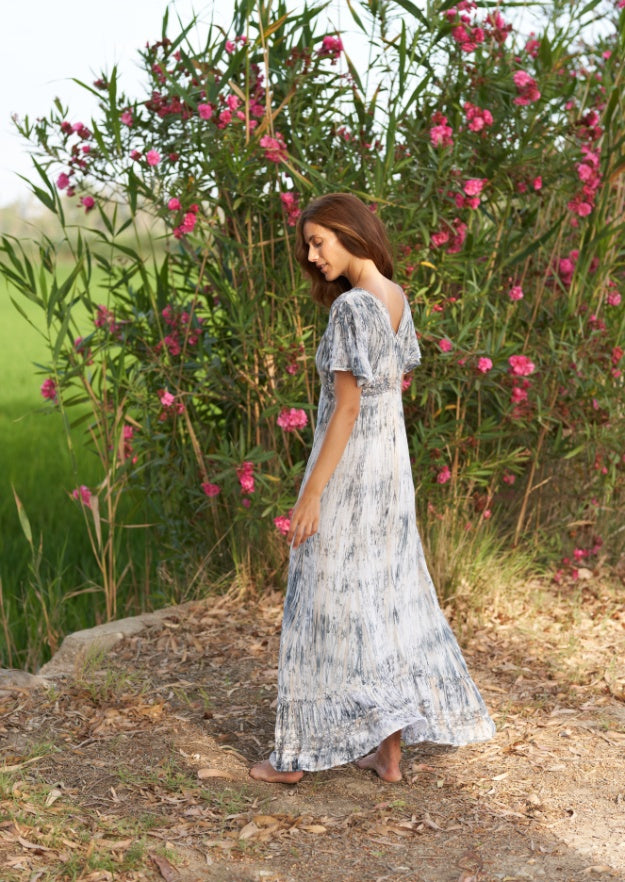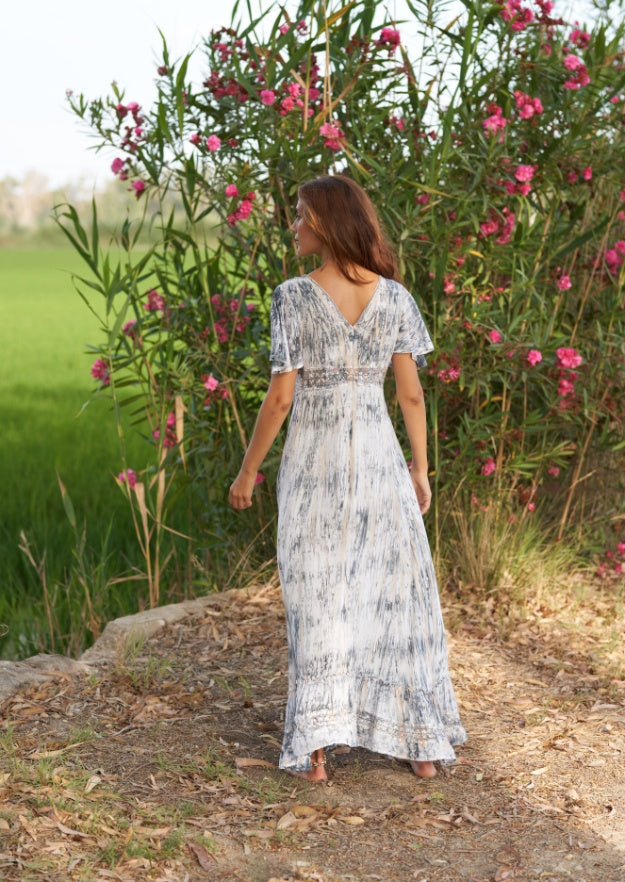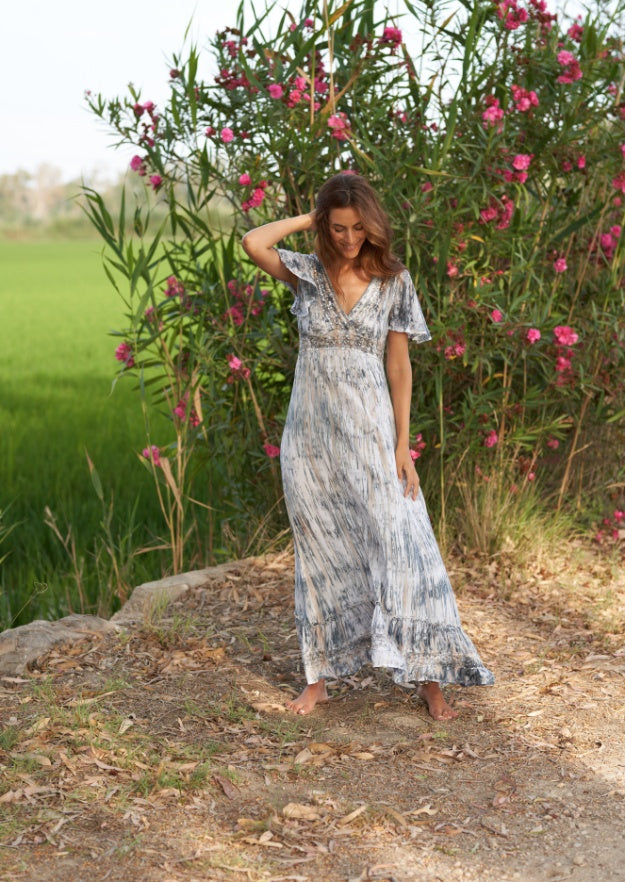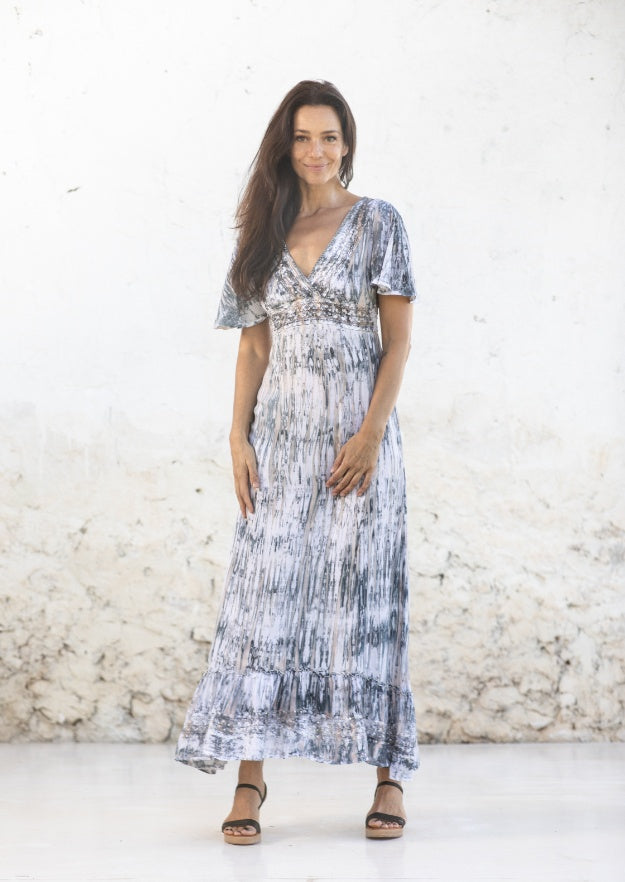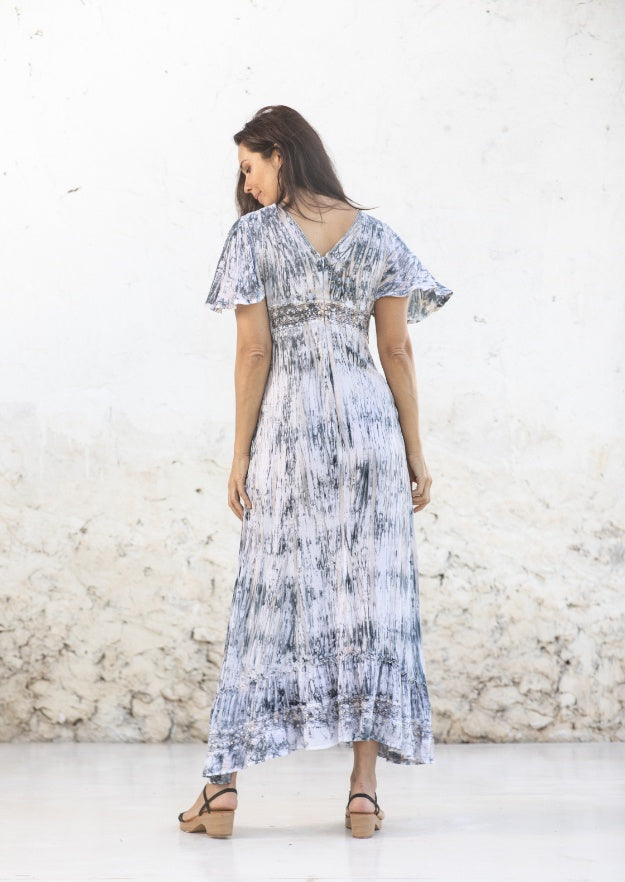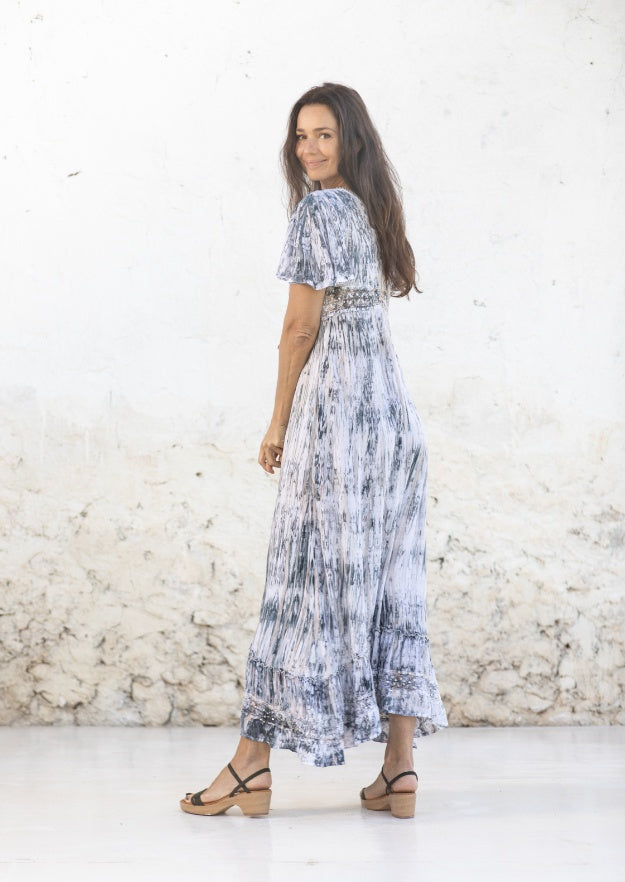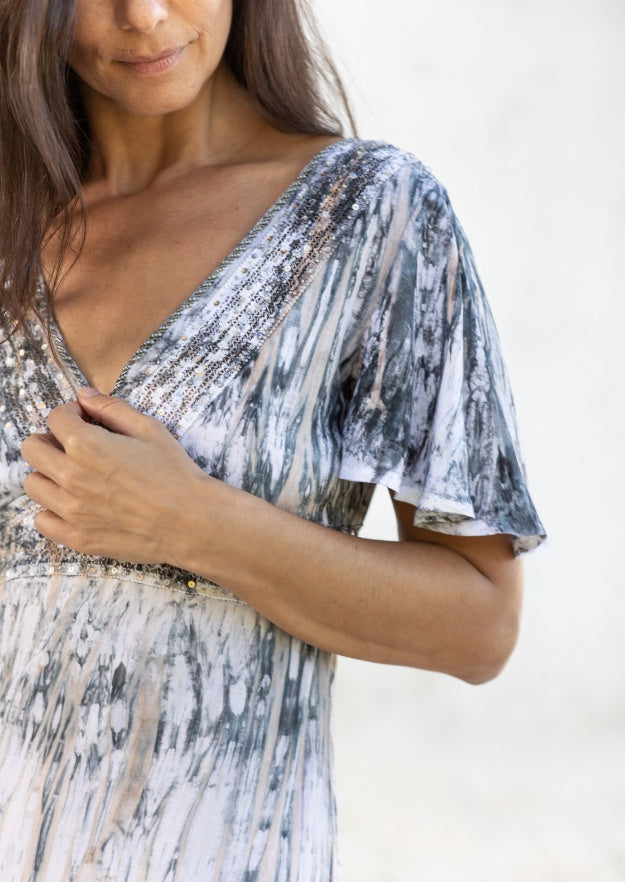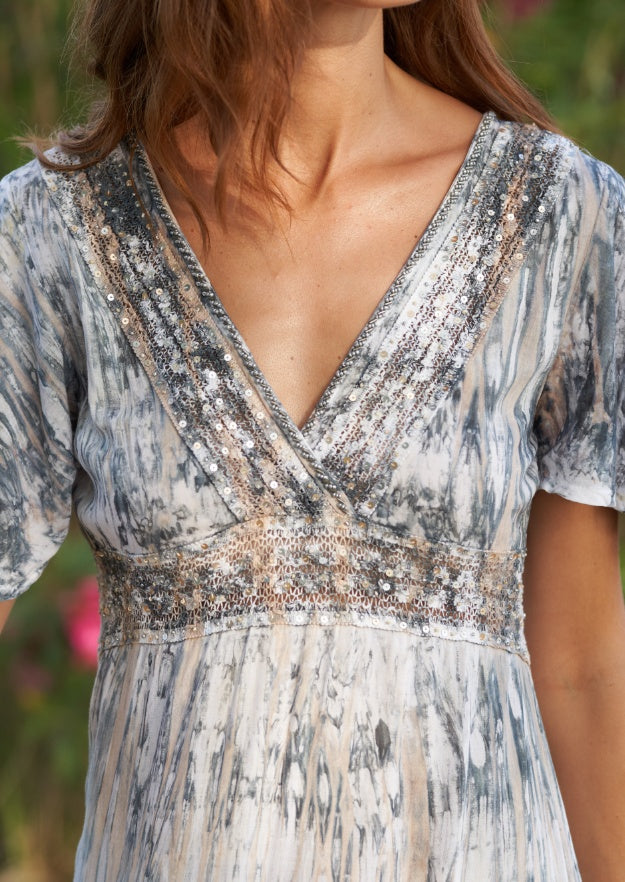 Ines Dress // Tanit Tie Dye - Grey
436A2_GY_S
See more of Hippy Chick
Tax included.
Whether you are strolling through the flower market or rushing to a roof terrace ladies' lunch, the Ines Dress is your summer companion. Pop on a straw hat for that extra boho Mediterranean chic, a pair of sandals and you're good to go.


• Made from hand dyed 100% Rayon Voile.
• Hand embellished with eco-friendly bamboo beads and sequins.
• Full length.
• A truly feminine V-neckline and backline.
• Stunning Balinese lace waist.


Products are shipped within 48h.
Worldwide FREE shipping on orders over €200.

Standard delivery or express delivery is available. See our full shipping policy and prices.
Returns are accepted within 30 days starting when the goods arrive to your home (subject to terms). See our returns policy.