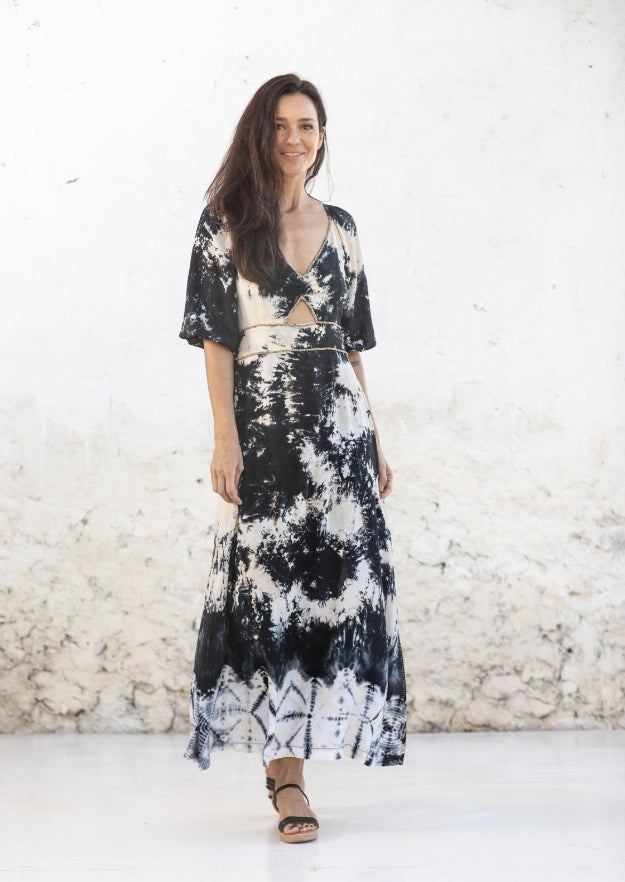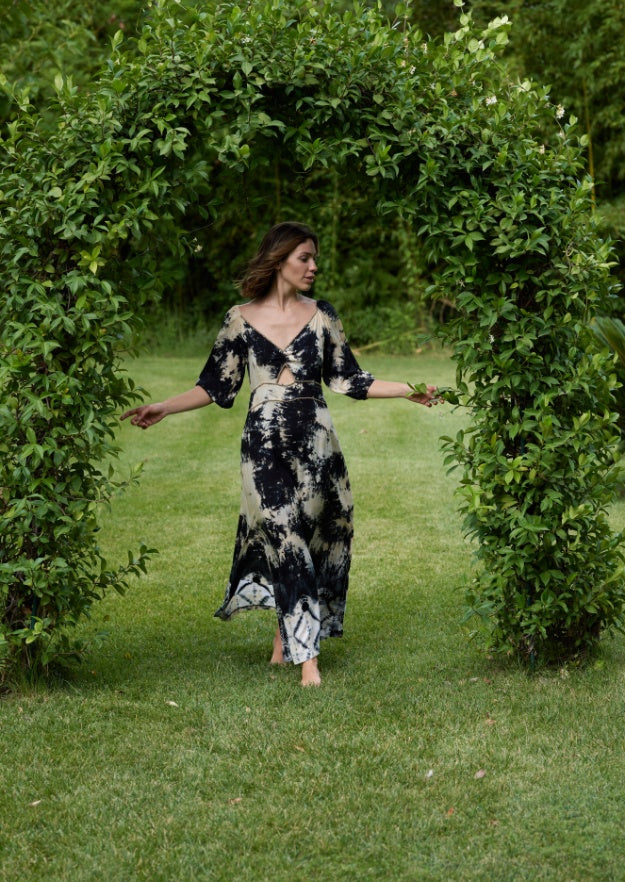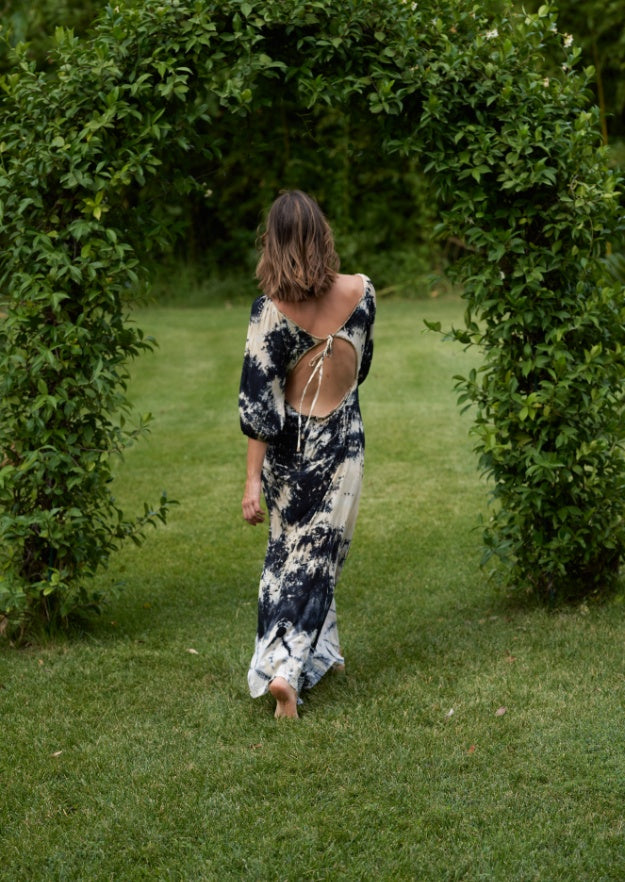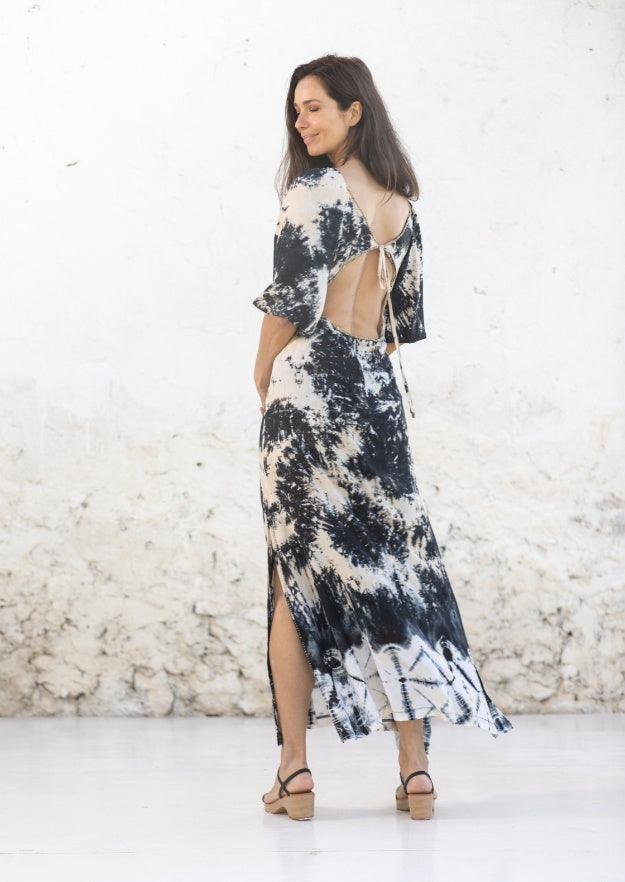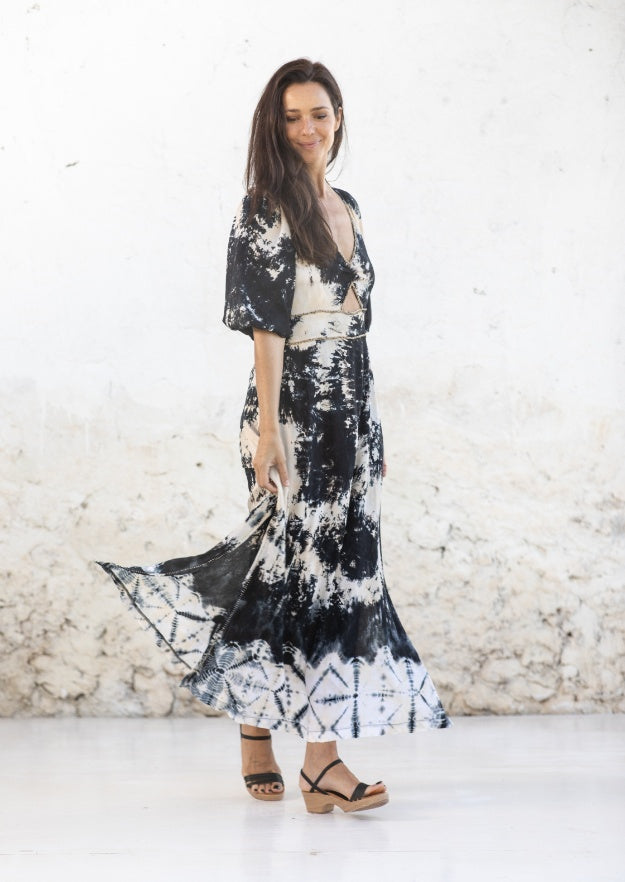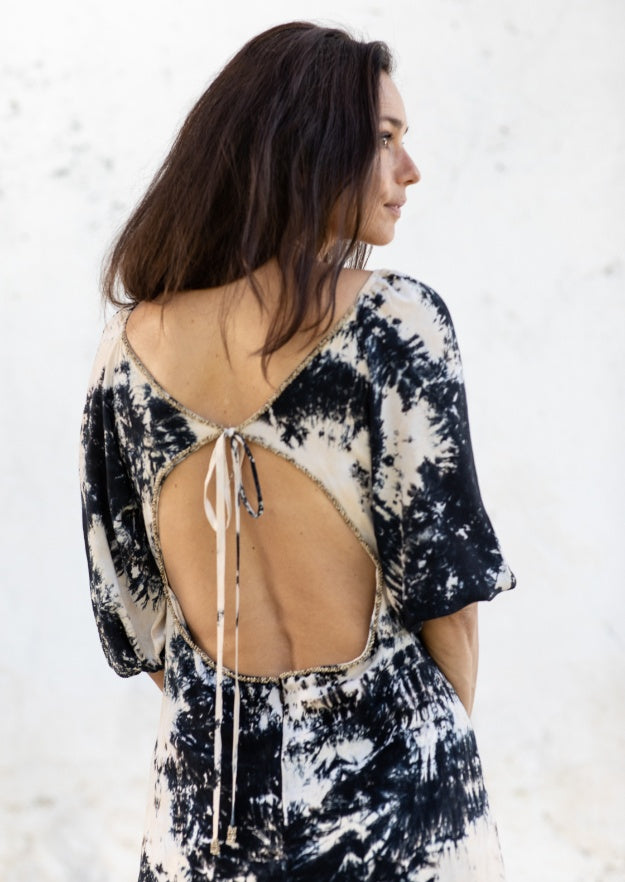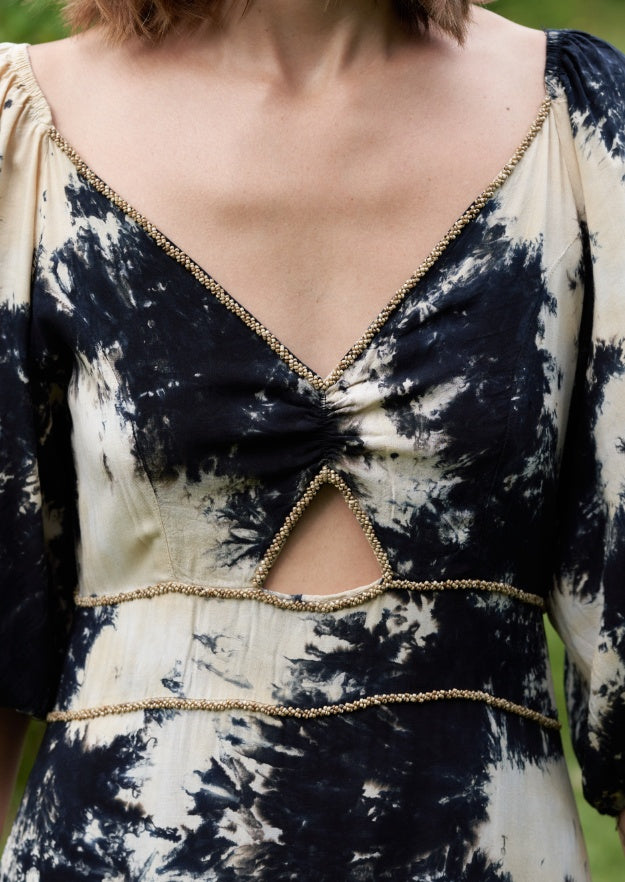 Lana Manipura Dress // Carbo Tie Dye - Black
439A2_BK_S
See more of Hippy Chick
Tax included.
A new shape for Hippy Chick Ibiza with summer soirees in mind. The Lana Manipura Dress features a keyhole opening in the front, showing off your heart chakra, also known as the Manipura chakra. The centre of love, balance, and connection which are exactly the hopes we have for you this summer season. We just adore the vintage-inspired carbo tie-dye in tones of black and vanilla with beading across both the back and front bodice hems.

• Made from hand-dyed 100% Rayon Voile.
• Hand embellished with eco-friendly bamboo beads.
• Elbow length statement sleeves.
• Two-tone border detailing.


Products are shipped within 48h.
Worldwide FREE shipping on orders over €200.

Standard delivery or express delivery is available. See our full shipping policy and prices.
Returns are accepted within 30 days starting when the goods arrive to your home (subject to terms). See our returns policy.