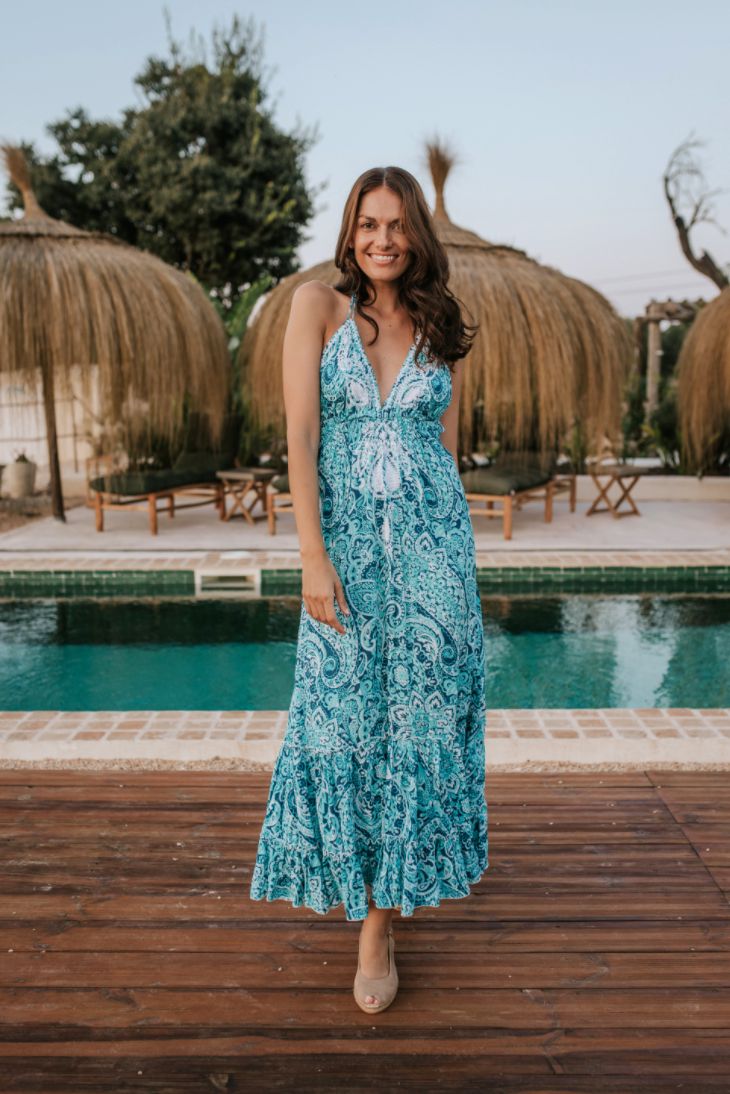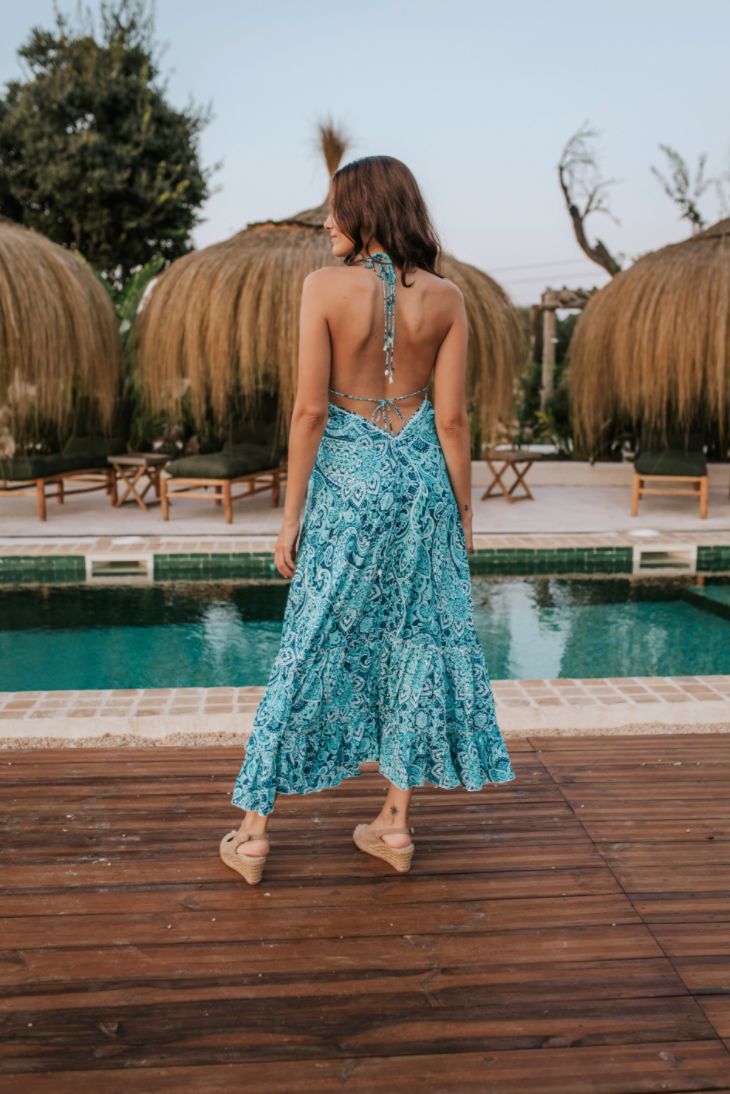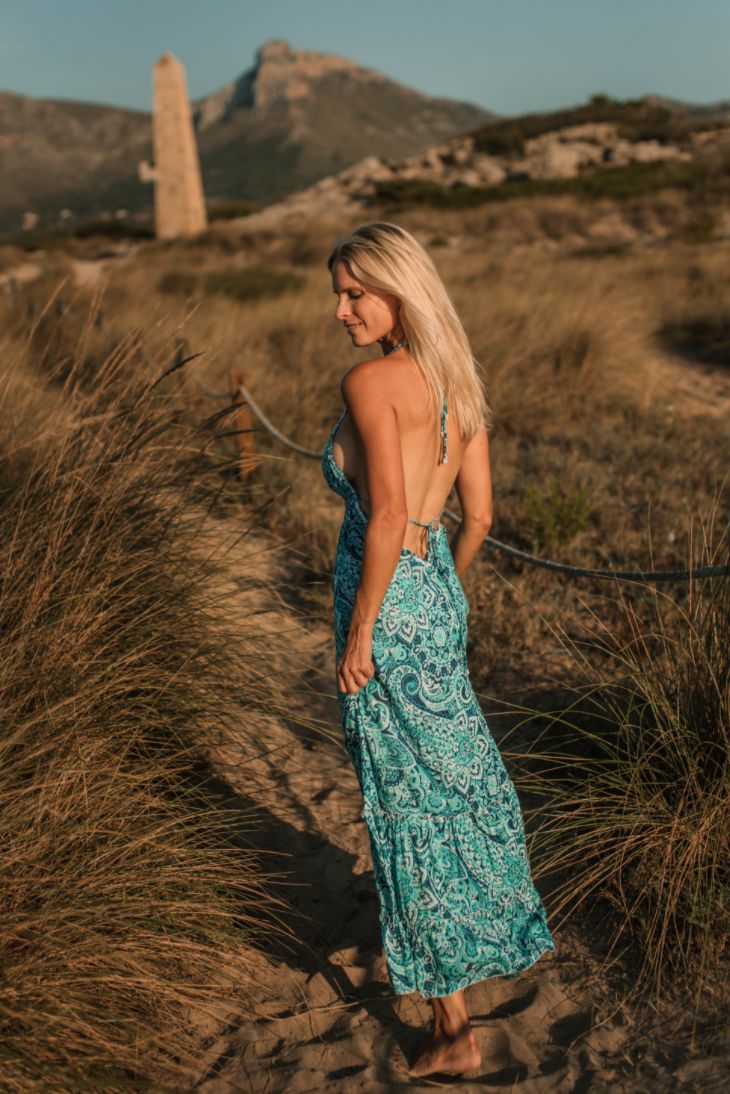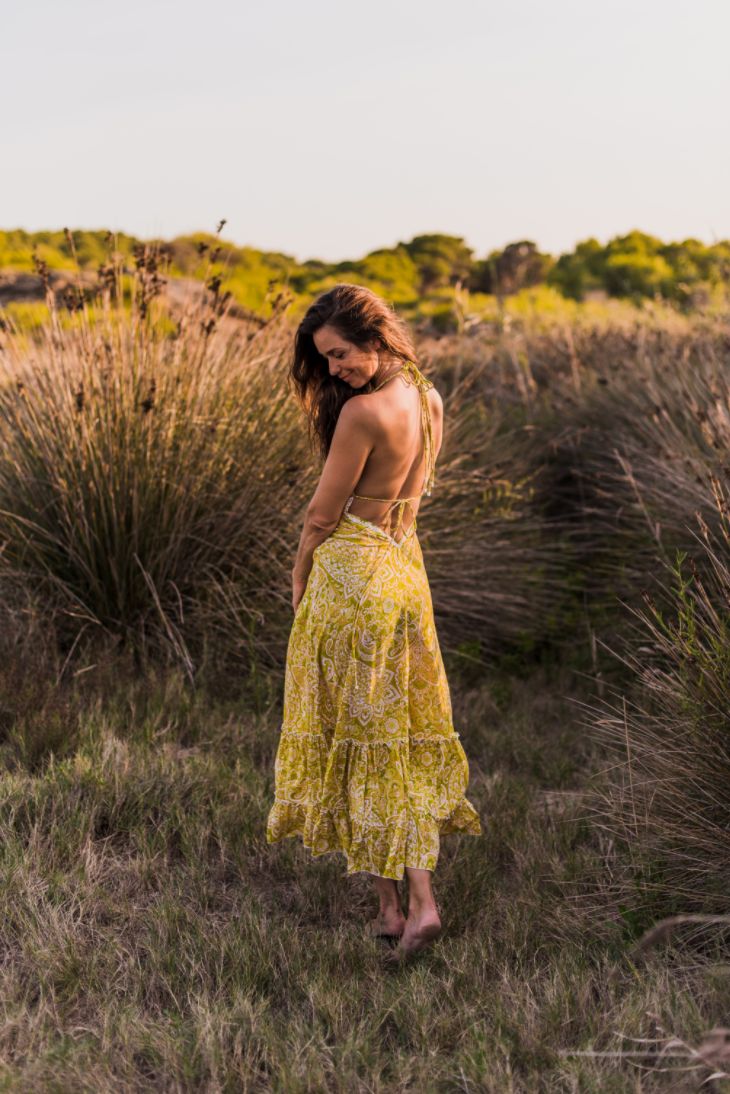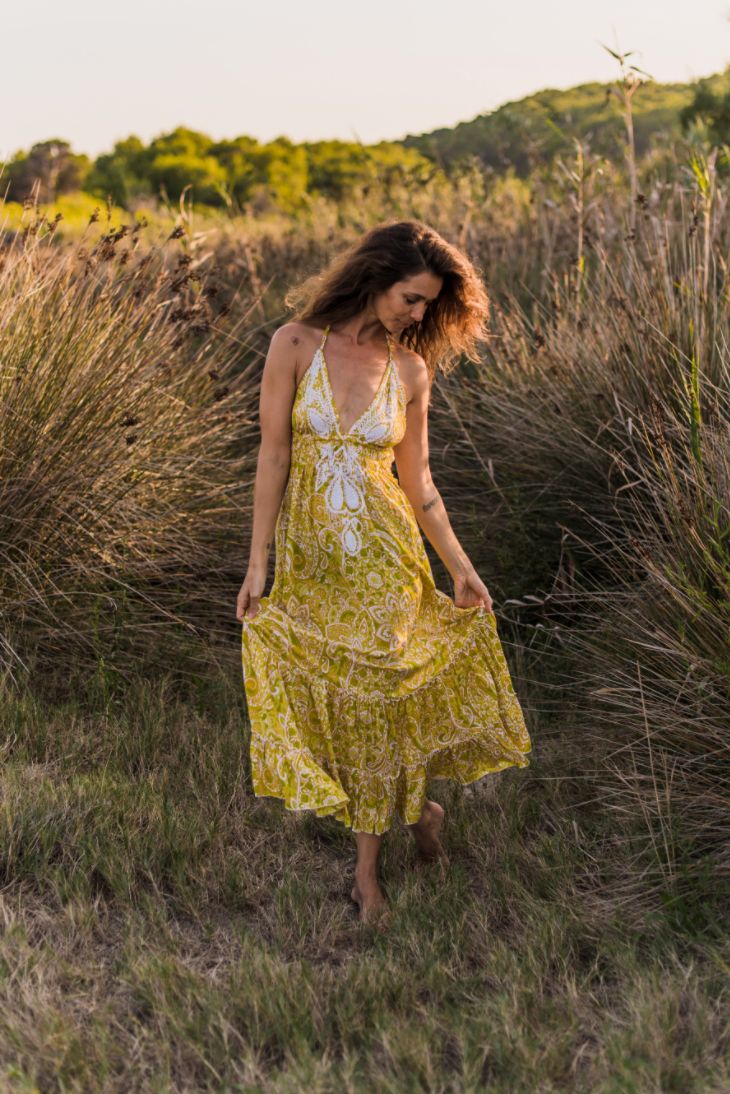 Love Maxi Dress // Arabesque Print
402A1_PB_S
See more of Hippy Chick Ibiza
Tax included.
The beautiful hand-dyed Abaresque print, coupled with the hand-embellished beading, offers stunning definition to our Love Maxi Dress. Available in two gorgeous tones of green or blue, made from the softest lightweight Rayon, that caresses your body as you move. For the ultimate Hippy Chick Ibiza style, pair with a headscarf and chunky bangles or sweep hair up and wear with statement earrings for evening dinner elegance.
Products are shipped within 48h.
Worldwide FREE shipping on orders over €200.

Standard delivery or express delivery is available. See our full shipping policy and prices.
Returns are accepted within 30 days starting when the goods arrive to your home (subject to terms). See our returns policy.