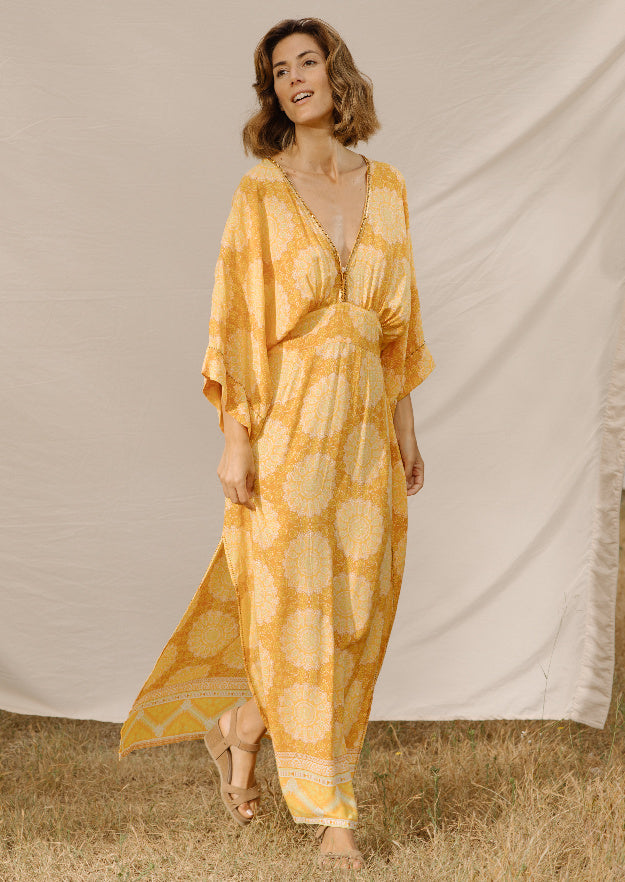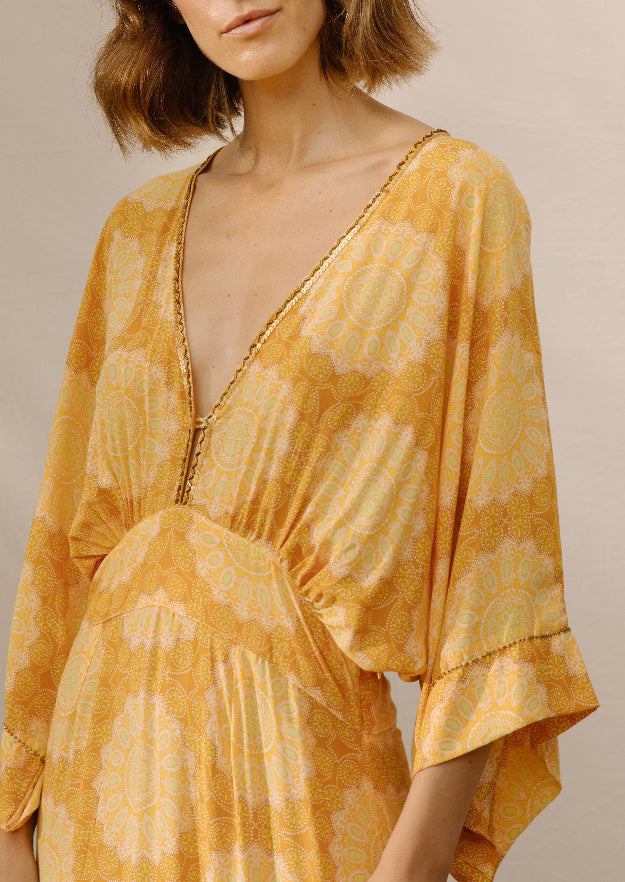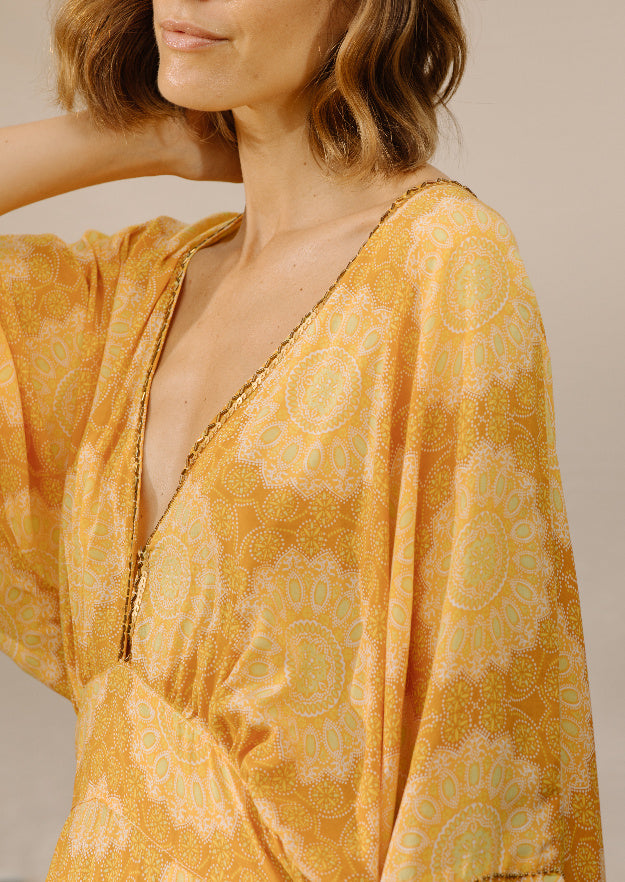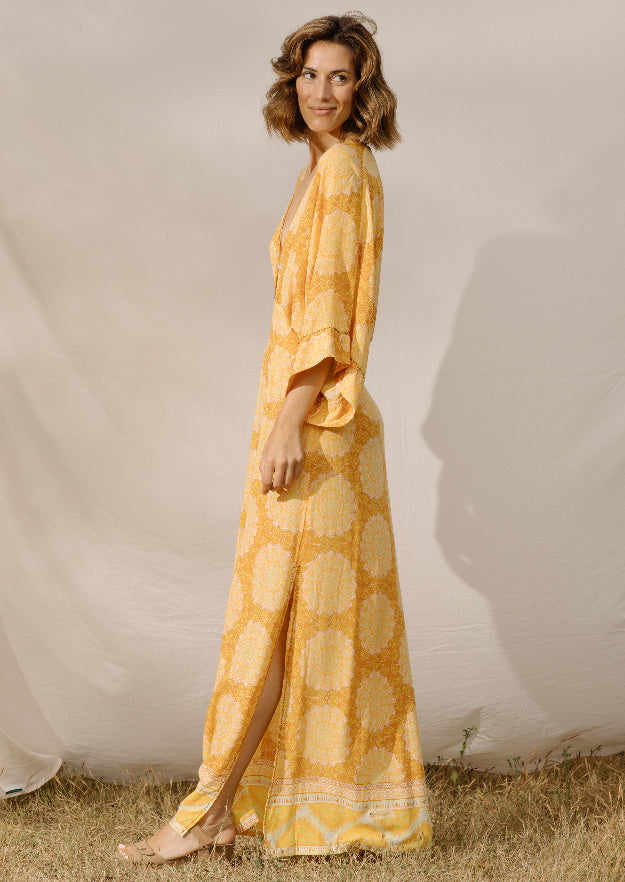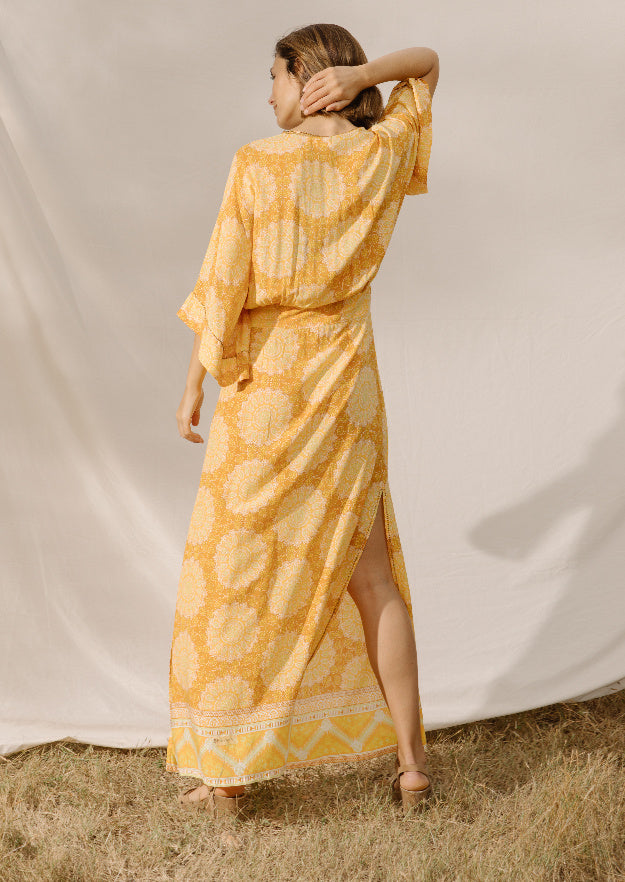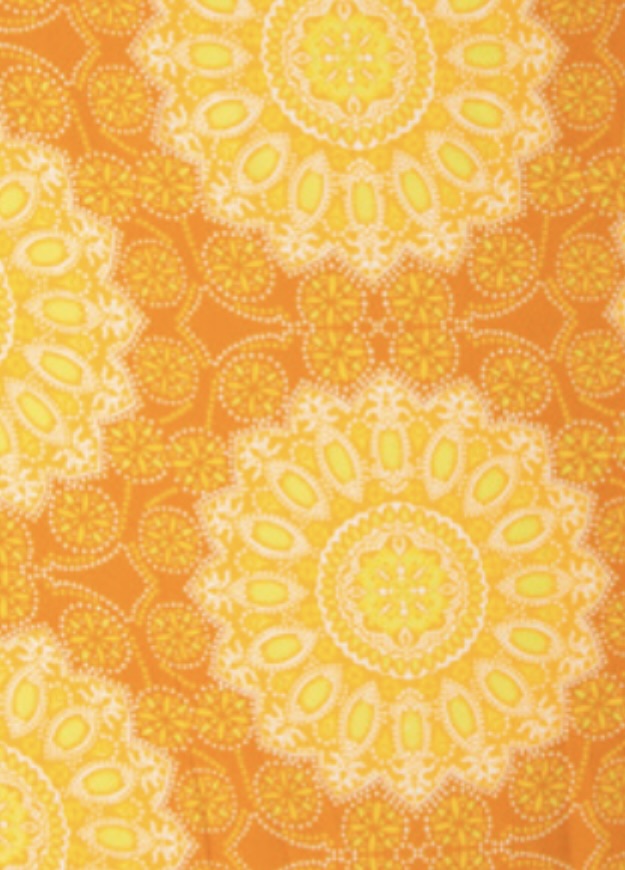 Mae Robe Dress // Visions Print
243A3_YE_S
See more of paraiso
Tax included.
The Mae Robe Dress exudes timeless charm and feminine allure. Its flowing and graceful design creates a sense of ethereal beauty, making you feel like a true goddess as you enter the room. The length of the dress adds an element of drama, accentuating your figure and elongating your silhouette.
Products are shipped within 48h.
Worldwide FREE shipping on orders over €200.

Standard delivery or express delivery is available. See our full shipping policy and prices.
Returns are accepted within 30 days starting when the goods arrive to your home (subject to terms). See our returns policy.