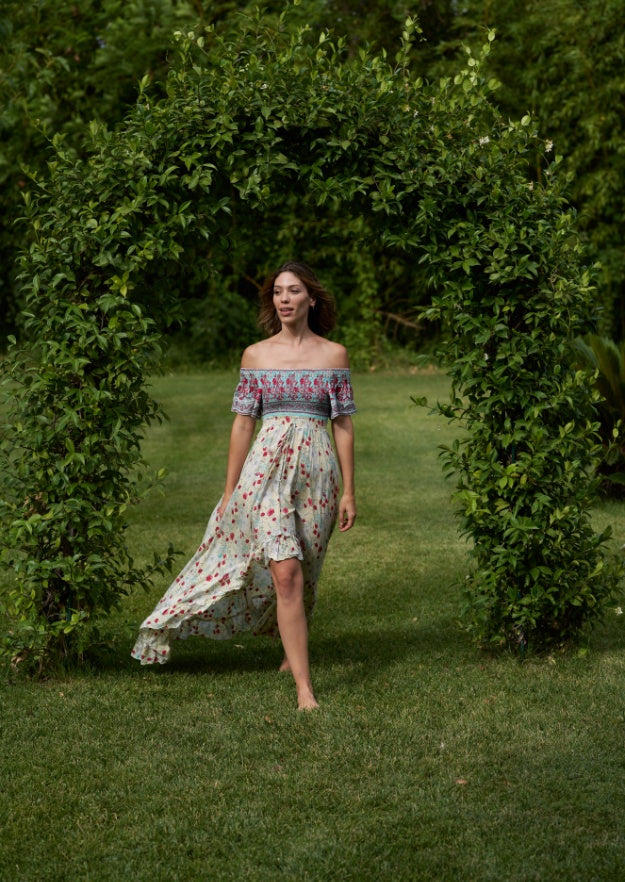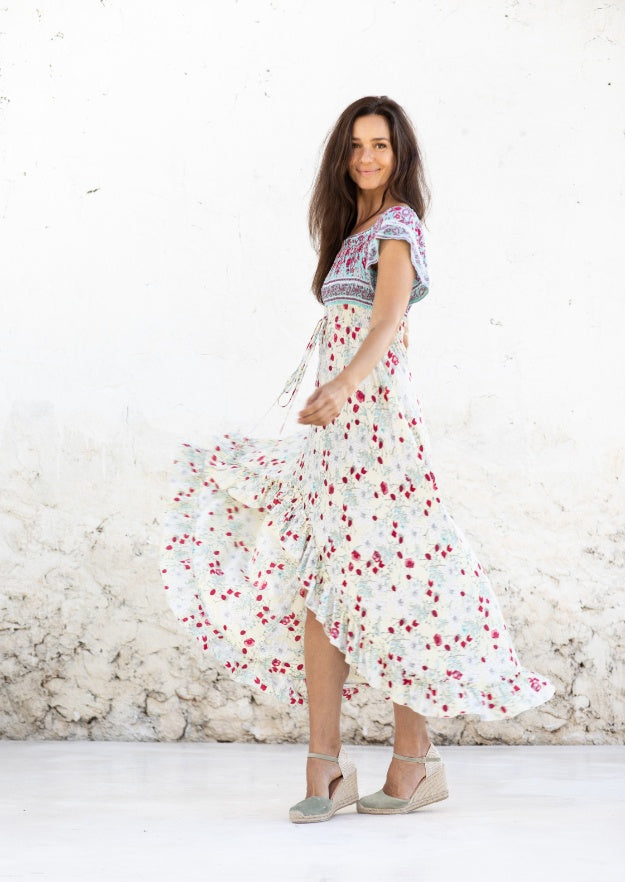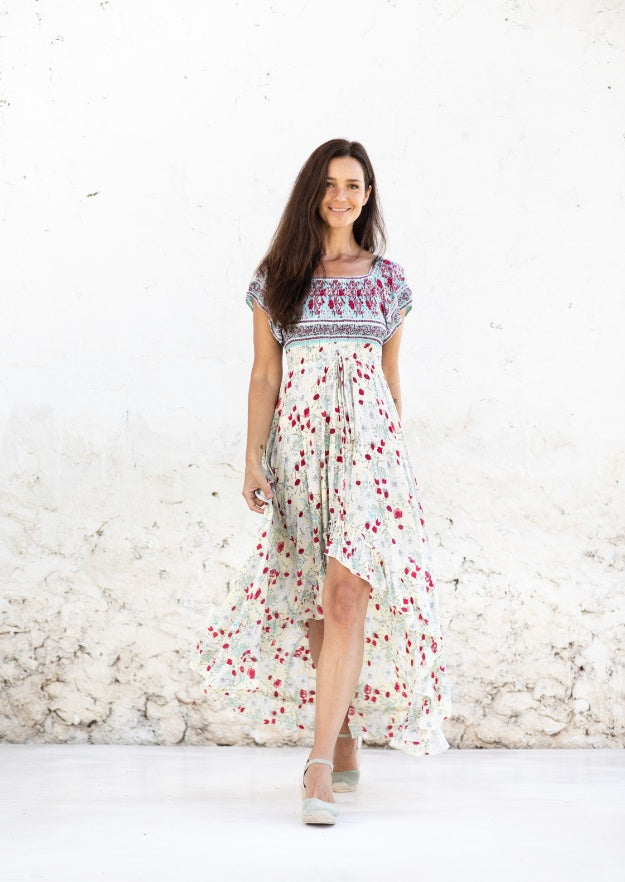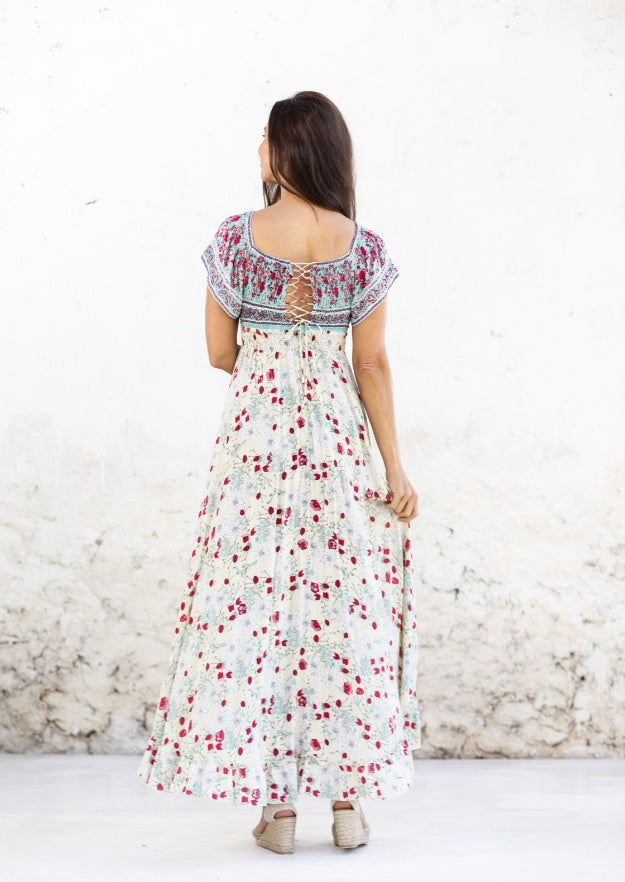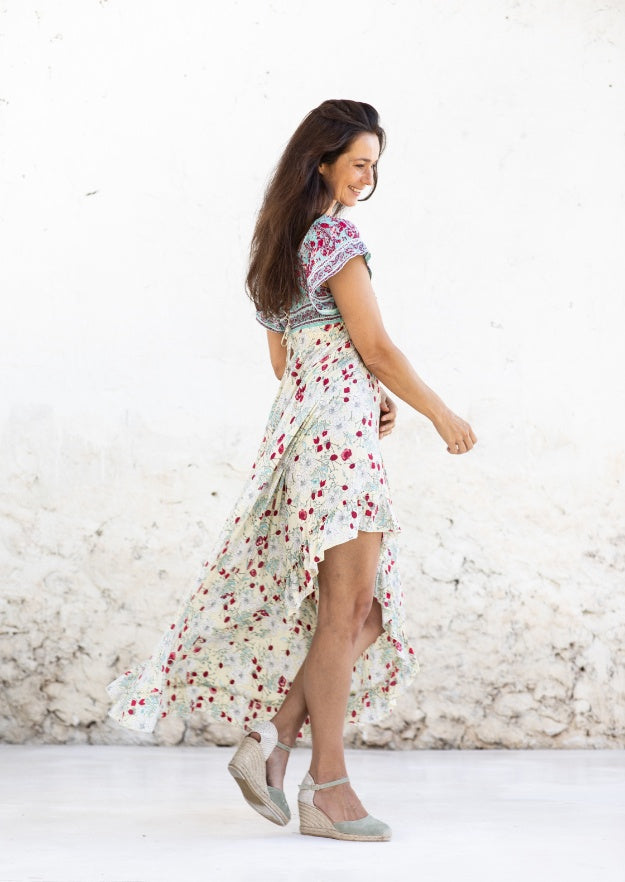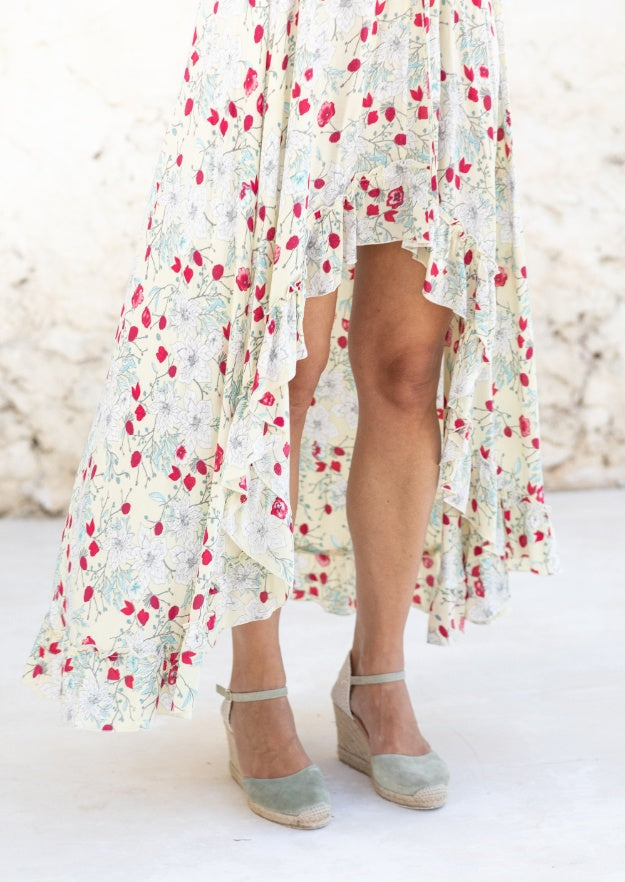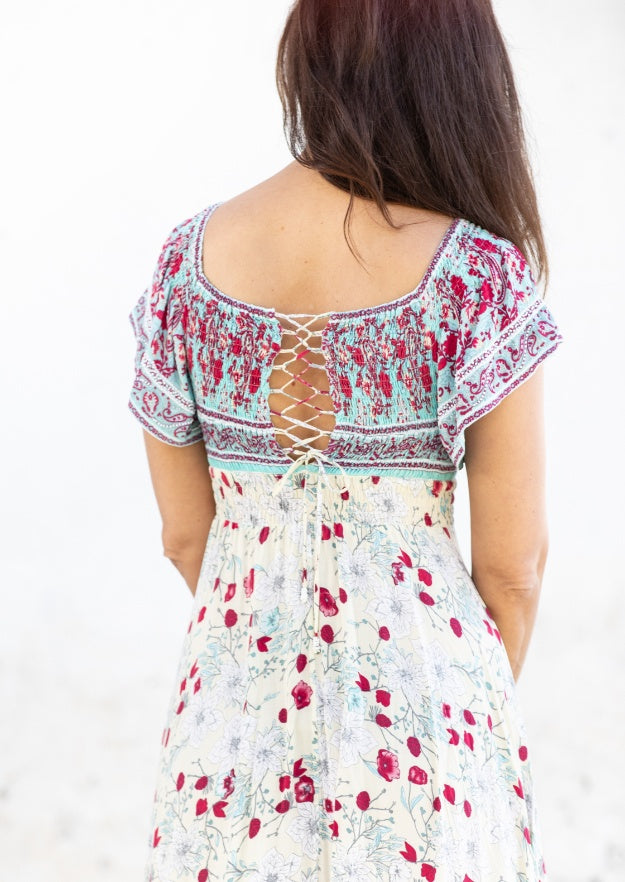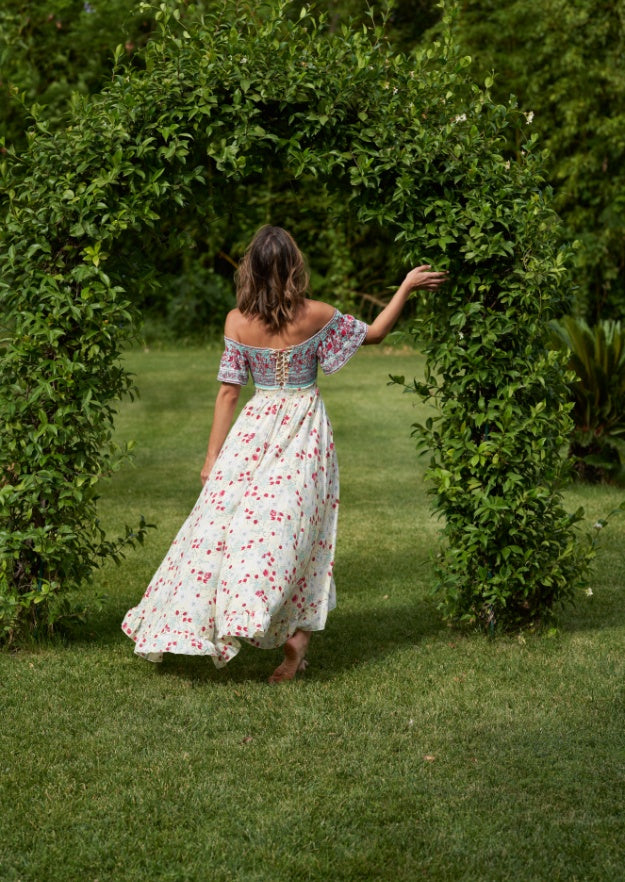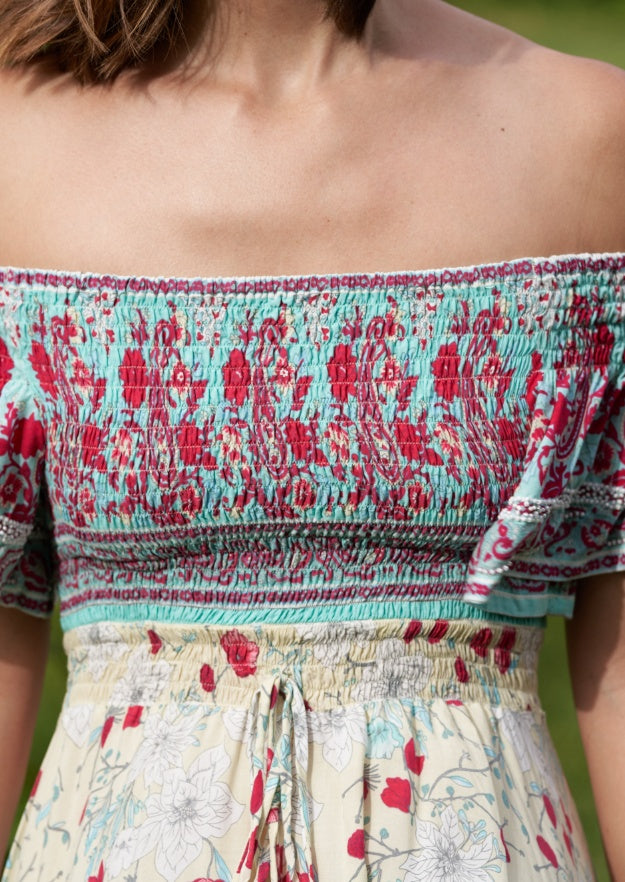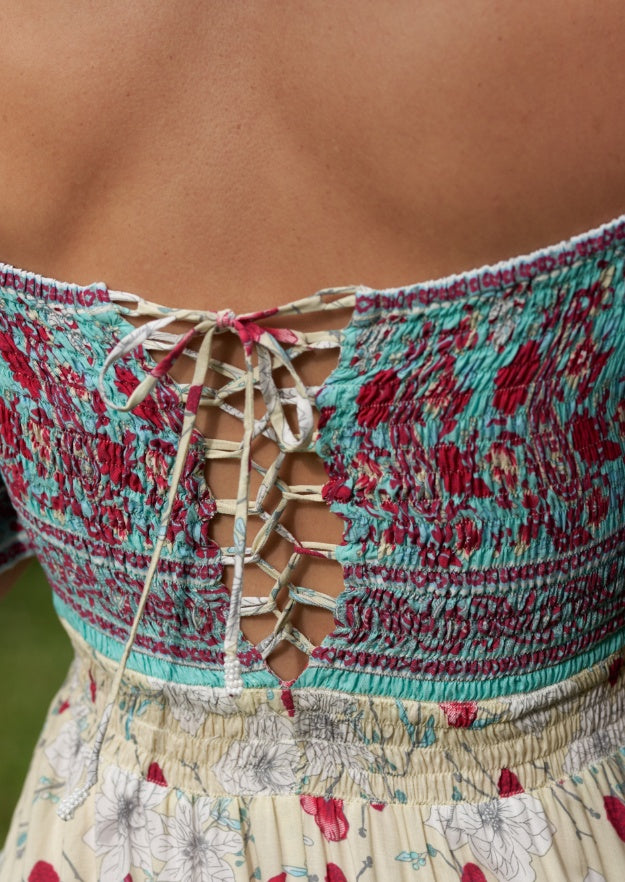 Norah Dress // Vadella Print - Cream
427A2_PCR_S
See more of Hippy Chick
Tax included.
We just love this vintage-style floral Norah dress with its wide elastic smocked neckline that can be styled on, or off the shoulder. Featuring a bohemian strappy back, waterfall skirt and flirty flutter of the border mini hem. With ditsy floral motifs scattered across the print and luxurious floor-length draped fabric, this stunning piece is destined to be worn on repeat.

• Made from super soft 100% Rayon Voile.
• Hand embellished with eco-friendly bamboo beads.
• A smocked drawstring waist.
• Stunning lace-up back detail.

Available in Cream and Red Vadella Print.


Products are shipped within 48h.
Worldwide FREE shipping on orders over €200.

Standard delivery or express delivery is available. See our full shipping policy and prices.
Returns are accepted within 30 days starting when the goods arrive to your home (subject to terms). See our returns policy.