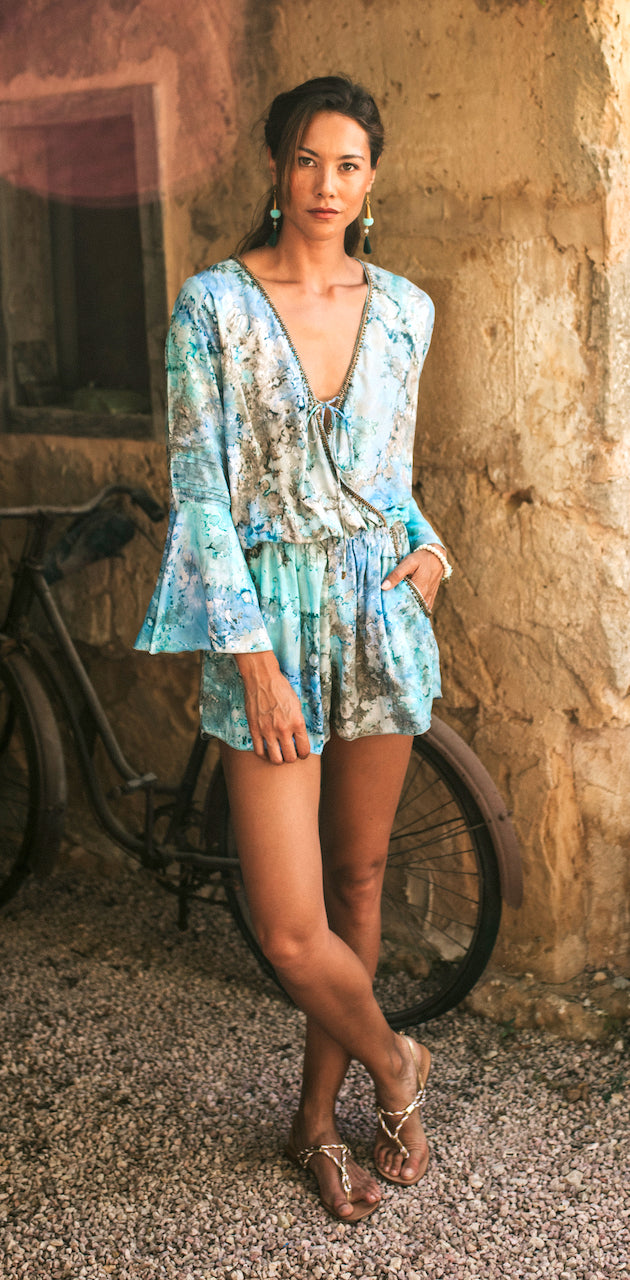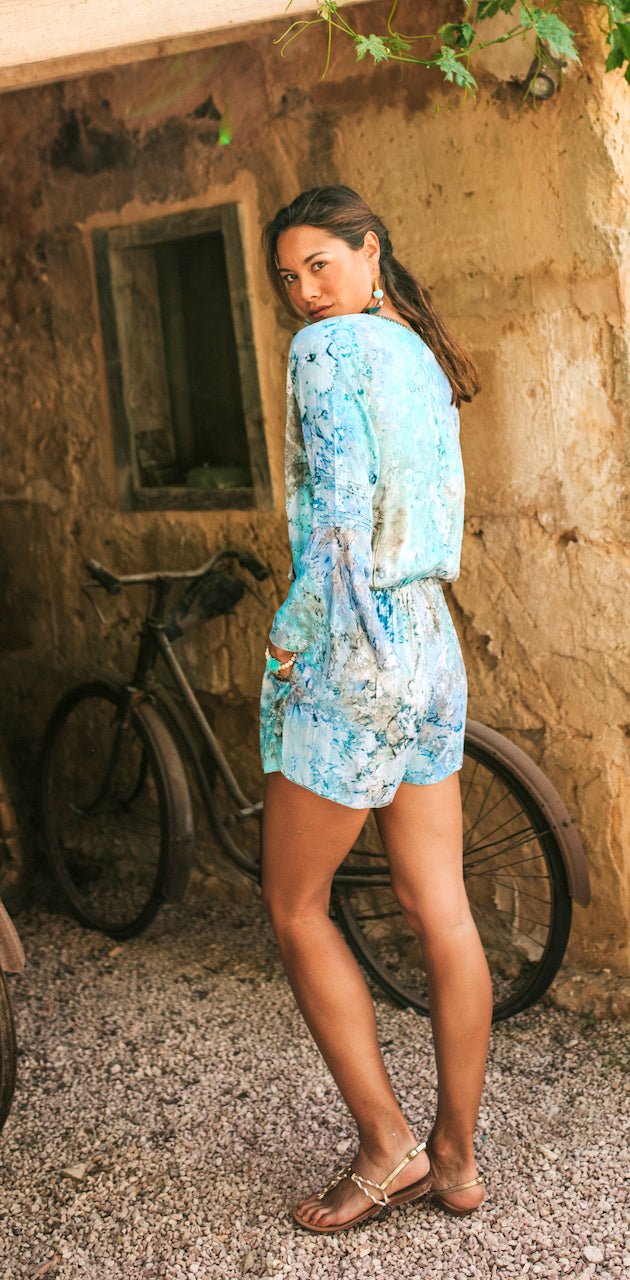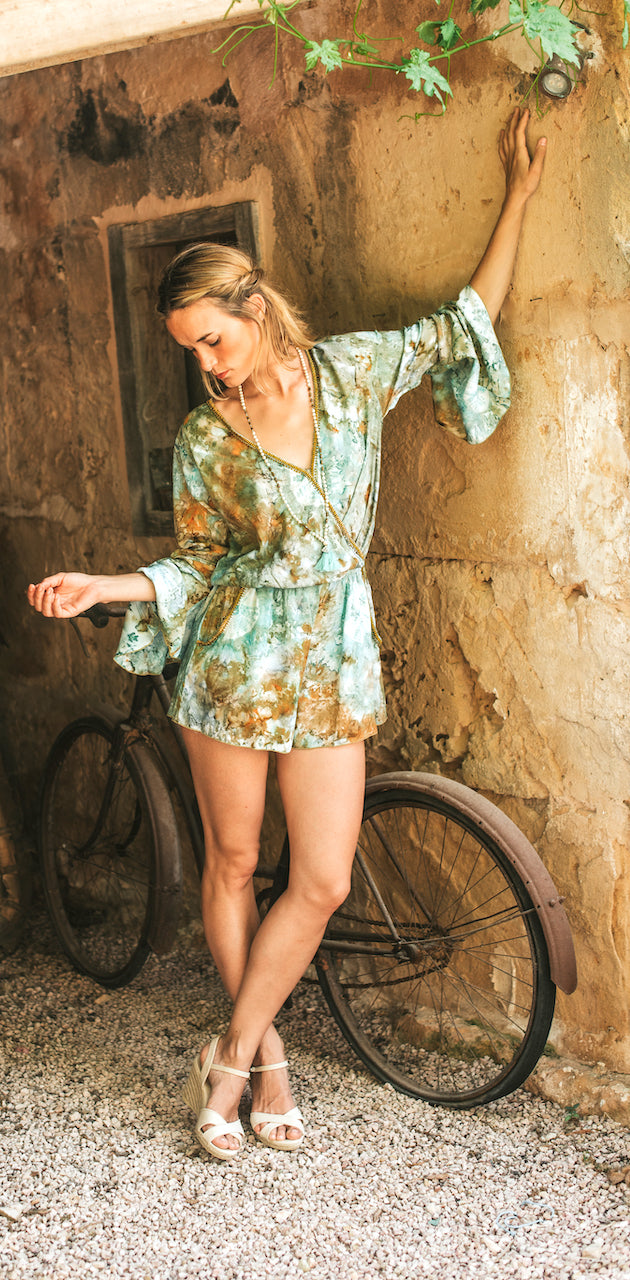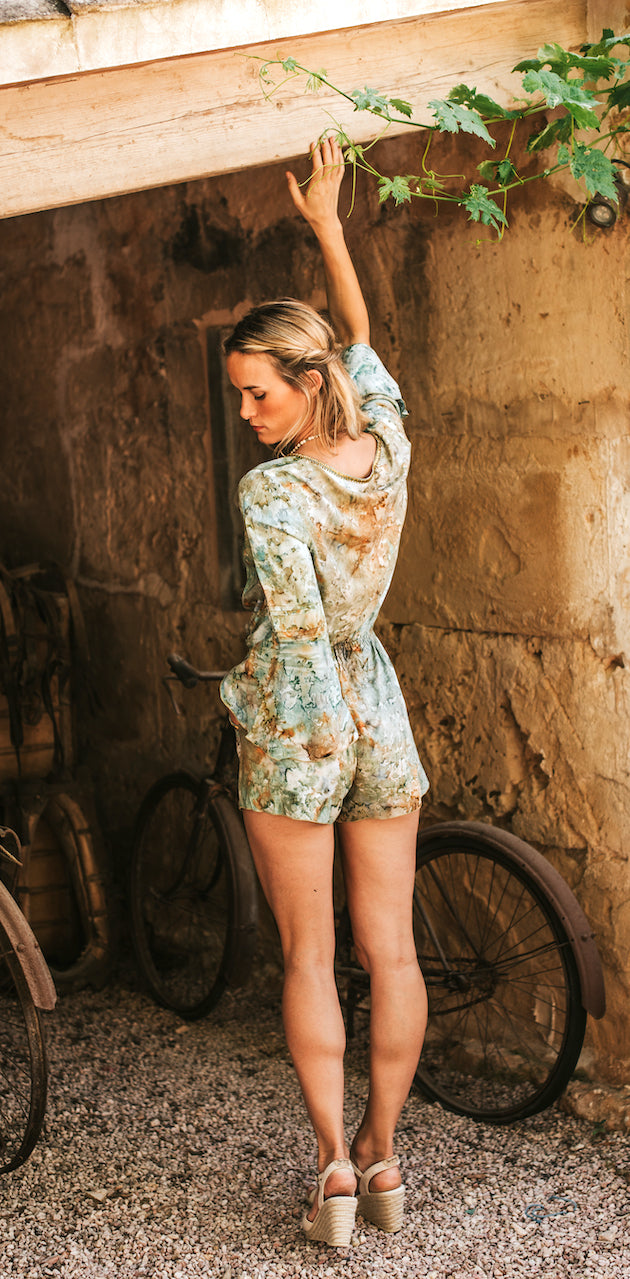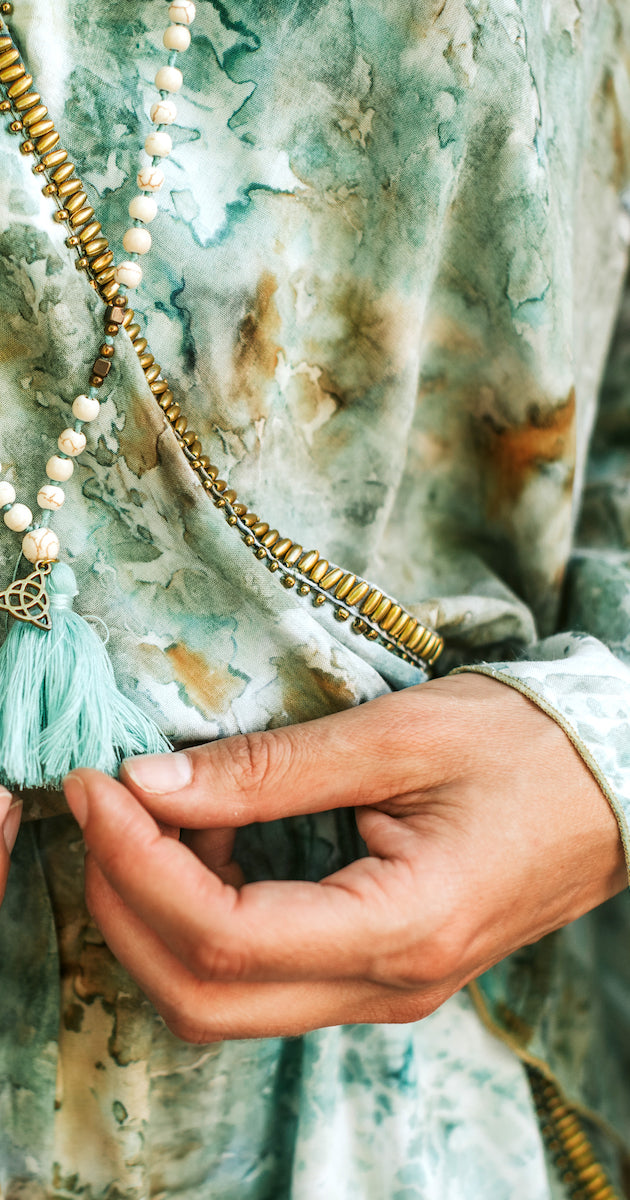 Estrella Short Jumpsuit
567N_GO_S
See more of Hippy Chick Ibiza
Tax included.
A true novelty with the Estrella Jumpsuit is this unique aquarelle batik from the hands of our Batik master. It sports cool bell sleeves and a fold-over front with a deep V-shaped decollete, richly embellished on the hem and pocket linings. This is the epitome of Bohemian cool!
It comes in Blue with silver beading or in a Green/Yellow tone with gold beading.
 
Products are shipped within 48h.
Worldwide FREE shipping on orders over €200.

Standard delivery or express delivery is available. See our full shipping policy and prices.
Returns are accepted within 30 days starting when the goods arrive to your home (subject to terms). See our returns policy.