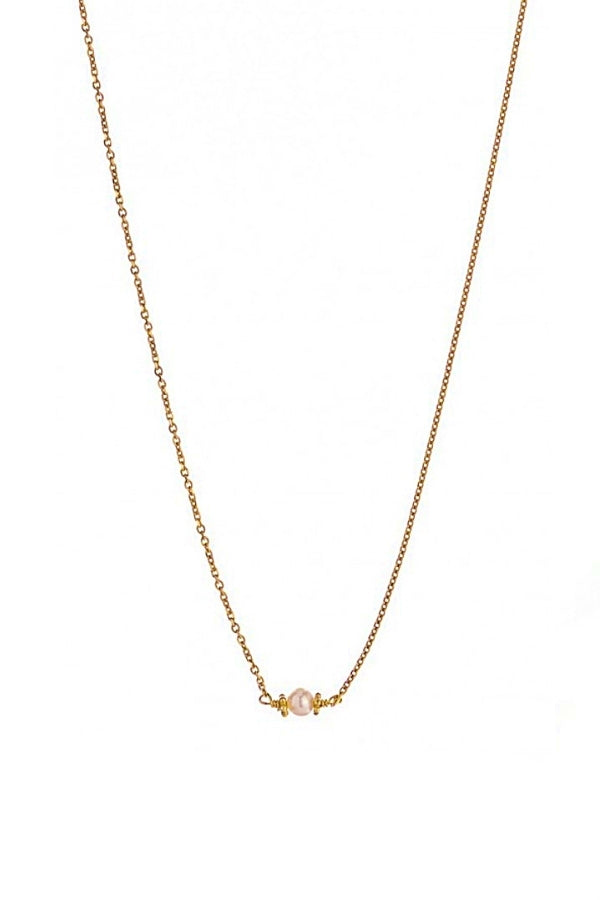 Single Pearl Necklace
N-187_GO_PRL
See more of Alisia
Tax included.
This 18k gold plated silver necklace with a single Keshi pearl, hugged by 2 silver flowers dipped in 18k gold, has the energy and the essence of elegant sophistication. Together with the Audrey bracelet, this pearl galore set will make you feel like a timeless Hollywood movie star like Audrey Hepburn.
SIZE: ∅ 38cm + 3cm extension. Pearl size: 0.3cm
Products are shipped within 48h.
Worldwide FREE shipping on orders over €200.

Standard delivery or express delivery is available. See our full shipping policy and prices.
Returns are accepted within 30 days starting when the goods arrive to your home (subject to terms). See our returns policy.