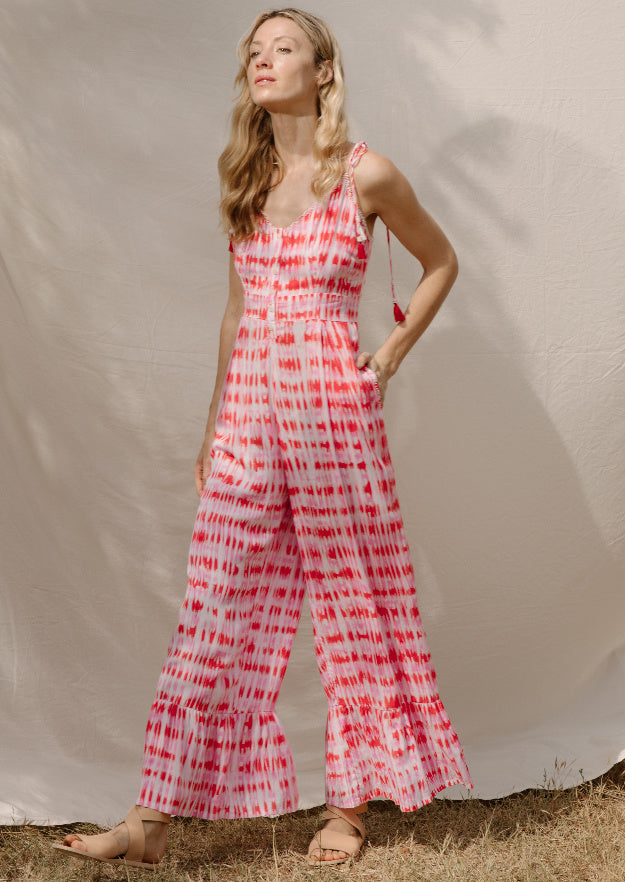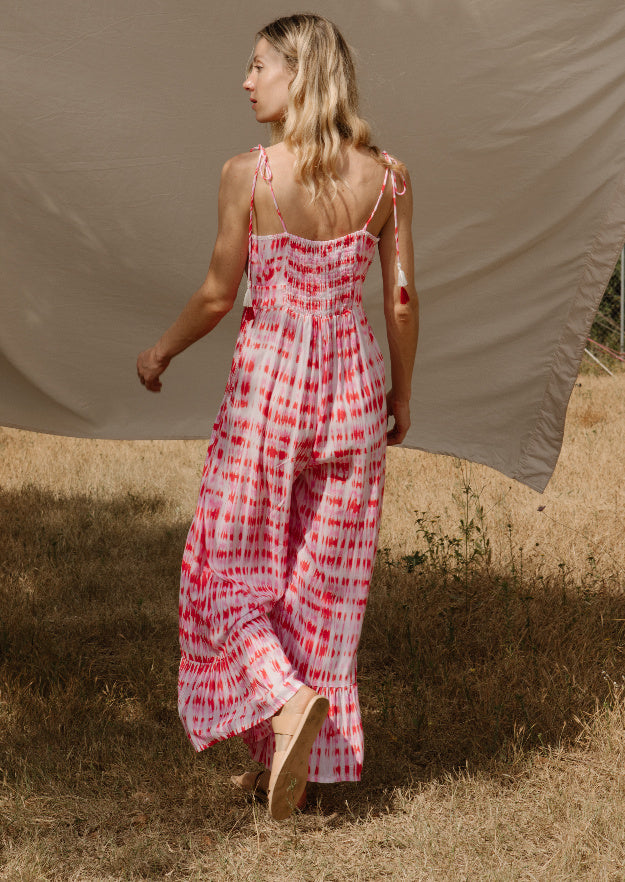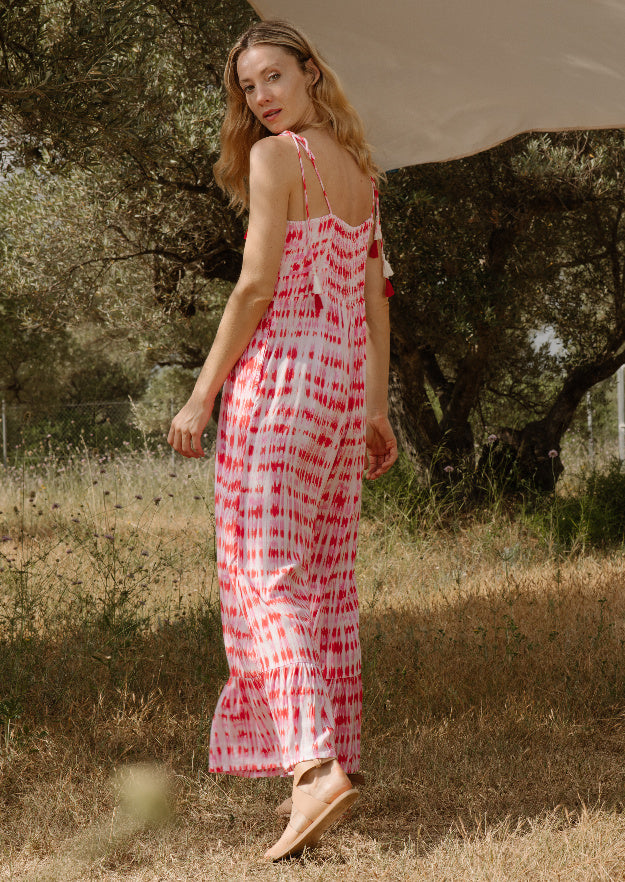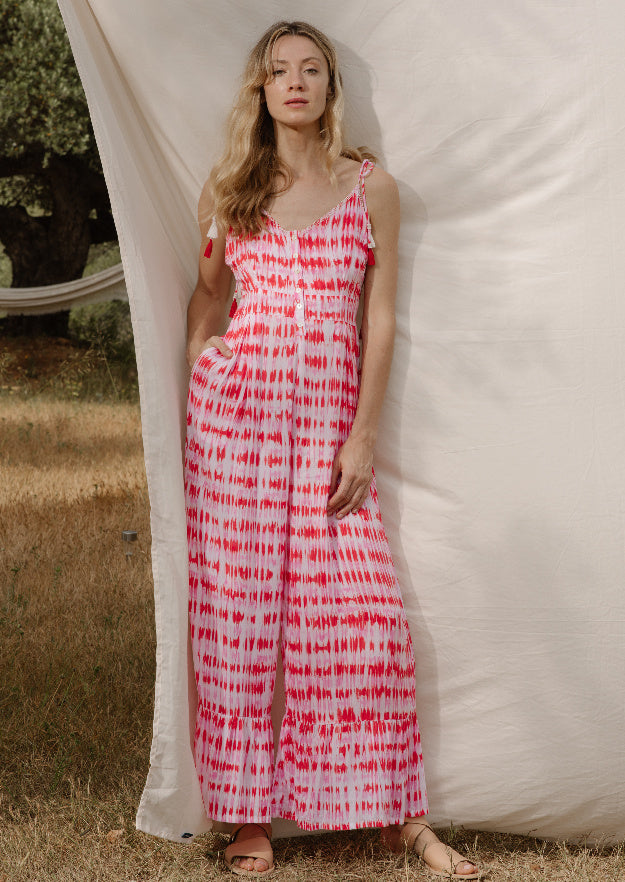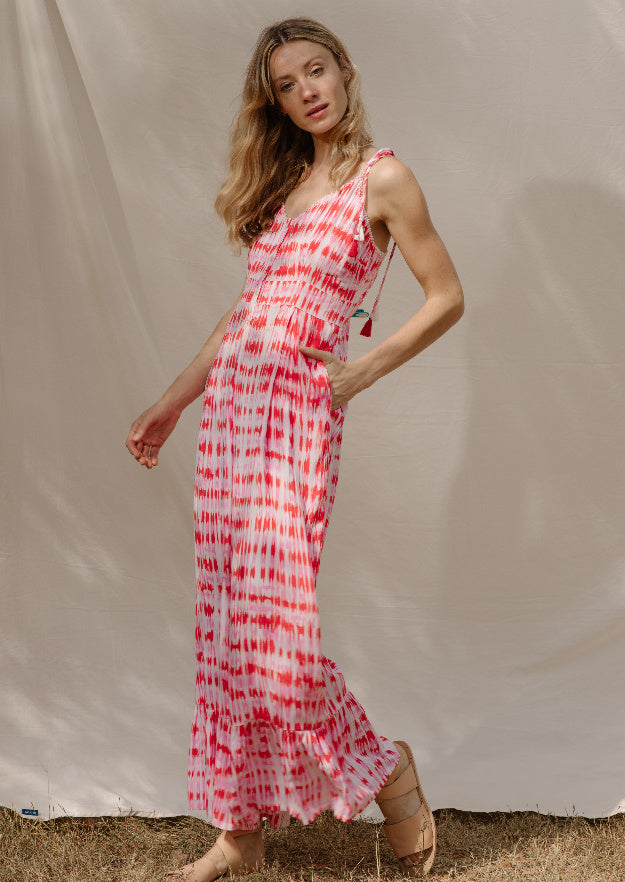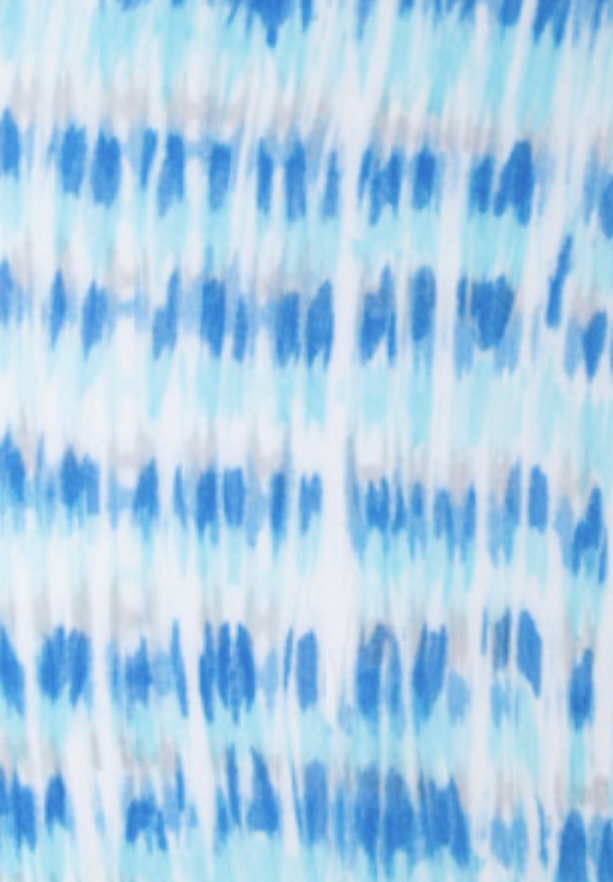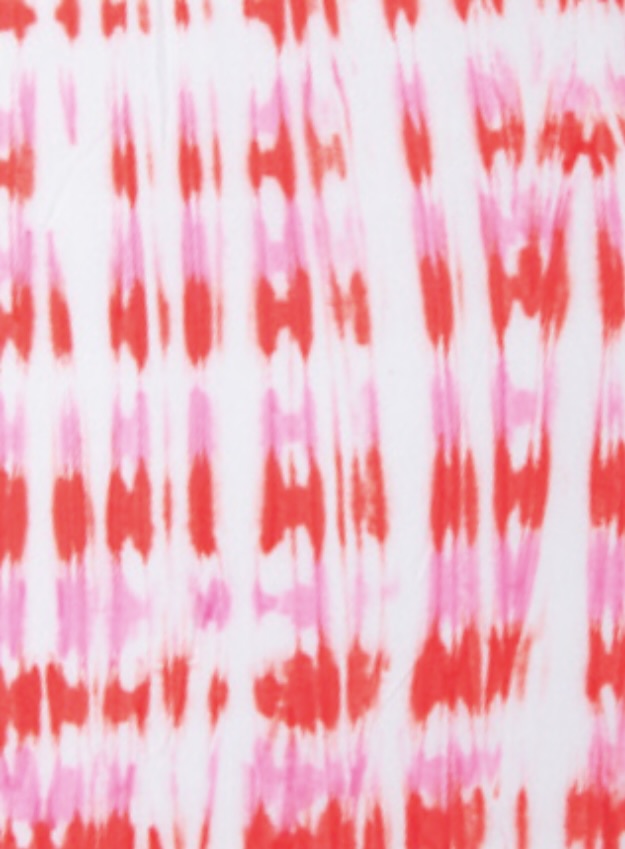 Dixie Jumpsuit // Puntitos Tie Dye
527A3_BL_S
See more of paraiso
Tax included.
If you like to wear jumpsuits, this design with a coral print may be your favorite. A wide neckline accompanies you on the chest with a bare upper middle back. Brings freshness while you wear it.
. Wide leg cuts
. Six buttons on the front
. Fitted at the waist to highlight the figure and the curves of the body Ideal for a walk and even the beach and showing off the tan you've taken. It is made of soft, light, cool, and comfortable rayon voile. It also includes handmade decoration work, giving it an elegant and exclusive touch. Also available in blue.
Products are shipped within 48h.
Worldwide FREE shipping on orders over €200.

Standard delivery or express delivery is available. See our full shipping policy and prices.
Returns are accepted within 30 days starting when the goods arrive to your home (subject to terms). See our returns policy.