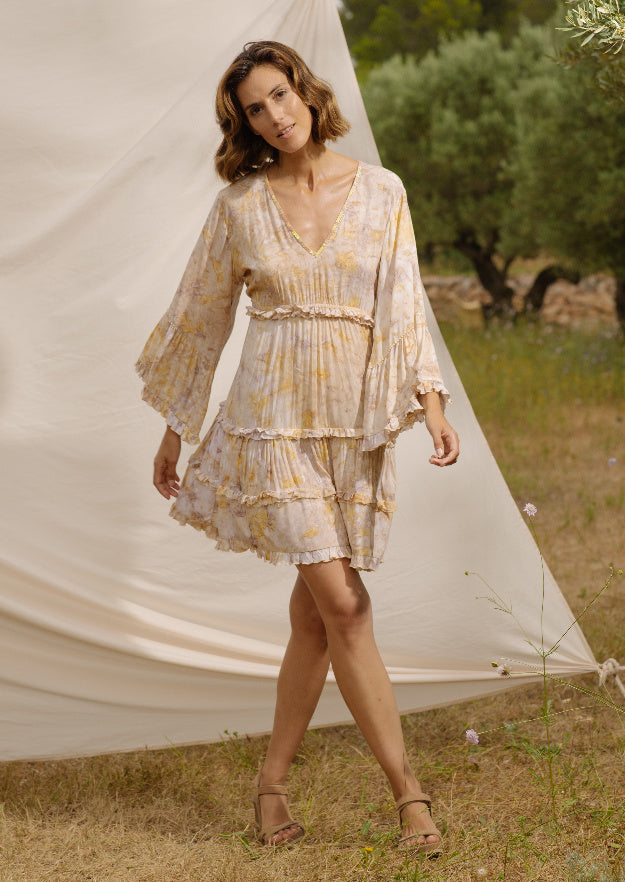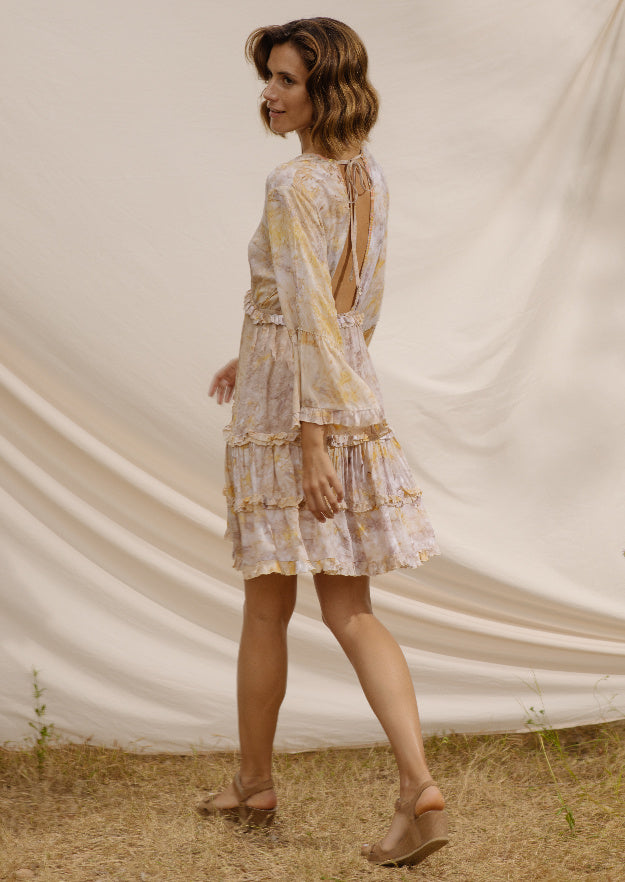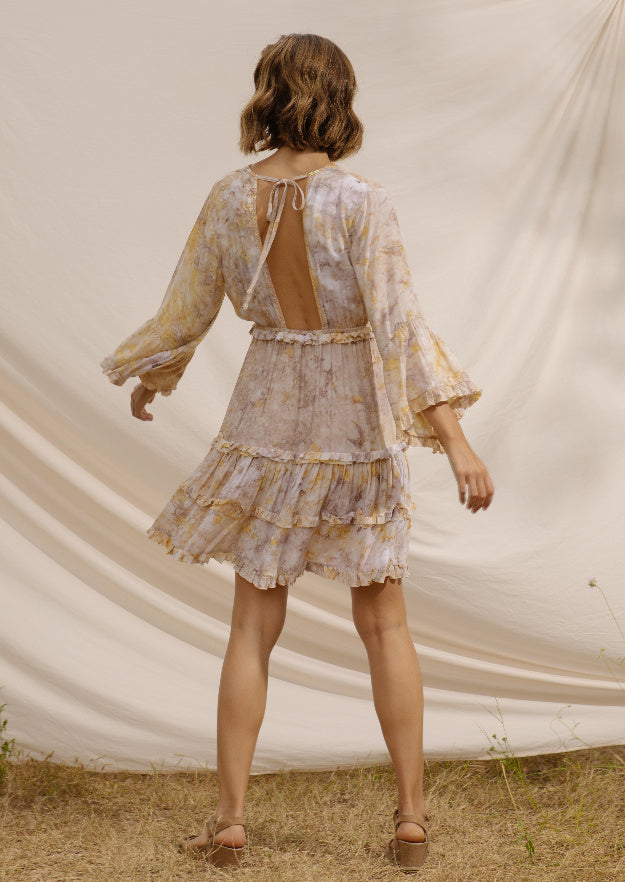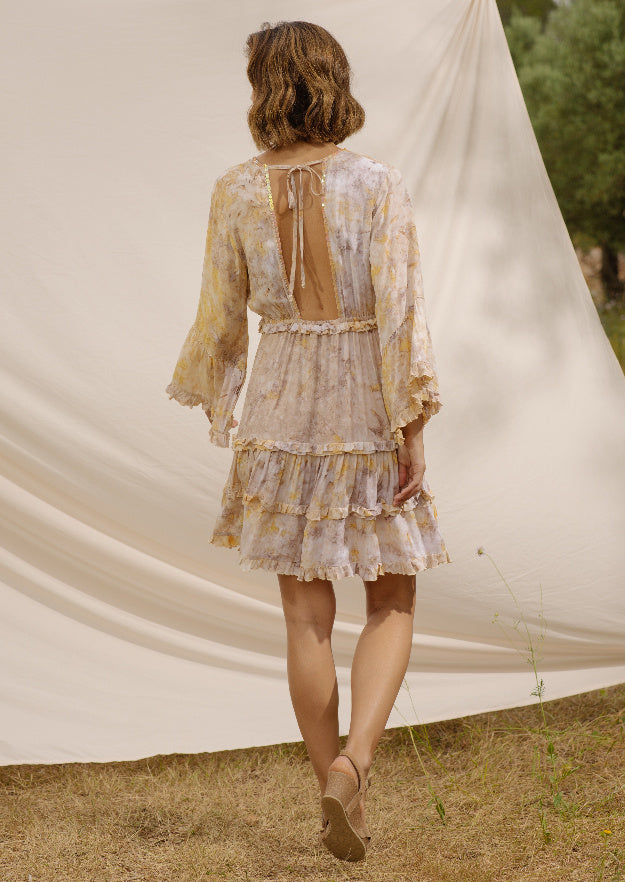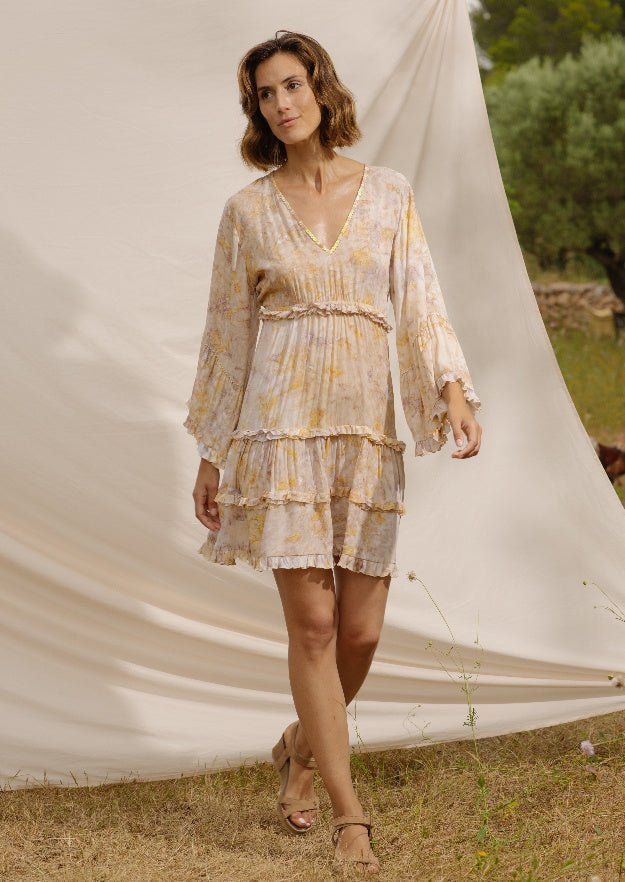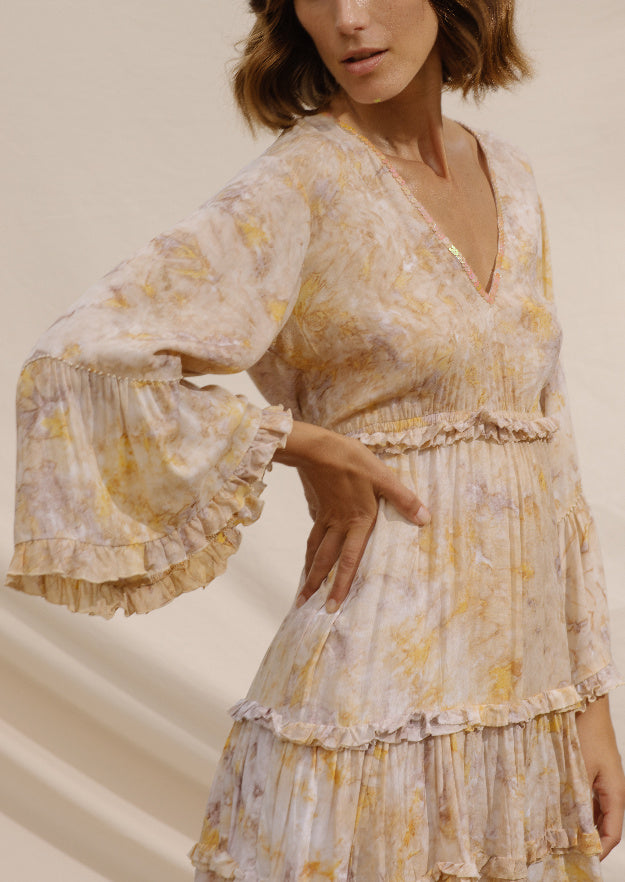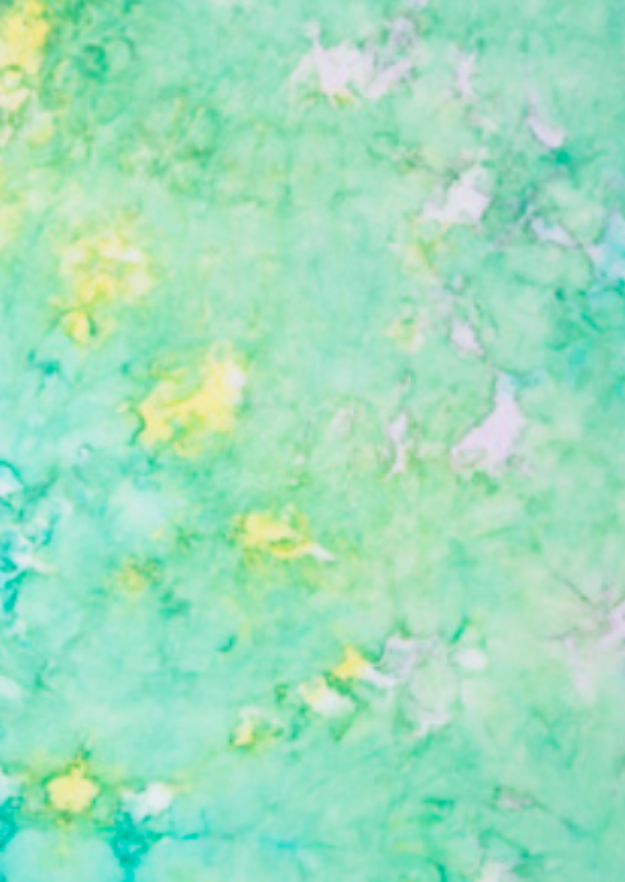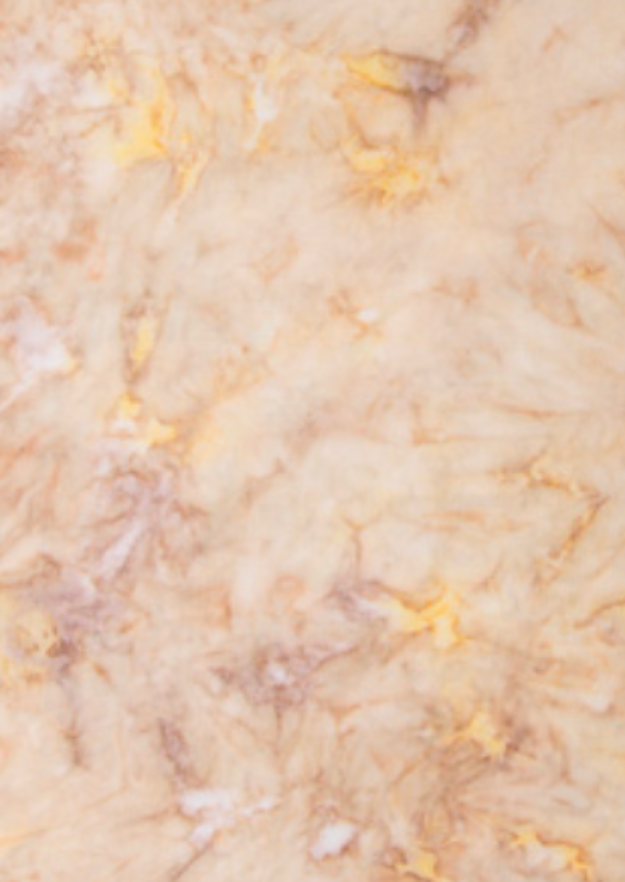 Radha Tunic Dress // Eteréa Tie Dye
263A3_GO_S
See more of paraiso
Tax included.
One of the most special features of the Radha tunic is its handmade decoration work, which adds an elegant and exclusive touch to the overall design. The intricate details are sure to impress everybody. Definetly a standout piece in your wardrobe. this color suits blond women very well. Made from super soft Rayon that feels incredible!
Products are shipped within 48h.
Worldwide FREE shipping on orders over €200.

Standard delivery or express delivery is available. See our full shipping policy and prices.
Returns are accepted within 30 days starting when the goods arrive to your home (subject to terms). See our returns policy.